1. Place a finger on the Pointer and move the Samsung Smart Control
2. The pointer on the screen moves in the direction you move the Samsung Smart Control.
3. Move the pointer to select an item on the screen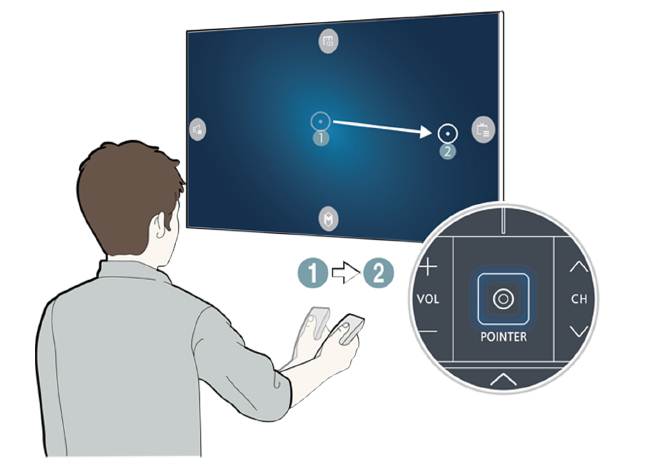 Note:
1. Voice Guide must be set to Off in order to use the Pointer button and the movement of the Samsung Smart Control to operate your TV.
Settings > System > Accessibility > Audio Description

2. To adjust the pointer speed
select MENU > System > Smart Control Settings > Motion Sensitivity
3. To view a Tutorial that shows how to use the POINTER button
select MENU > Support > Smart Control > Tutorial
4. Please note that 2016 TV model does not have smart pointer.
More handy tips for Samsung Smart TV are now available on Smart Simulator.
For more details, please click here.
This is a virtual image and for reference only.

Samsung has launched Carry-in Online Appointment Service to save your time on making appointments for repair, maintenance and firmware upgrade! Experience Now!