Your device is not faulty.
The Gear S2 supports an independent alarm application for simple usability.
To set up an alarm on the Gear S please see the steps below
* Please note:
Your Gear S2 does not have a speaker so the Gear only vibrates when the alarm is set to go off
1. Tap Alarm on the Apps screen.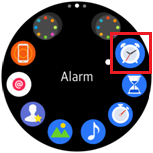 2. Tap Add alarm.
※ If you already have a saved alarm, scroll down on the alarm list and then tap ADD.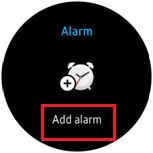 3. Set an alarm time by rotating the bezel / control wheel. Once the "Hour" has been set, please tap on "Minute" and set a time by rotating the bezel.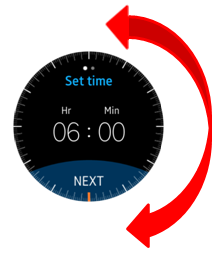 4. Swipe the screen to the left to access Repeat option.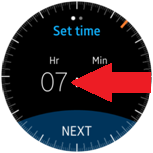 5. Set the repeat options for other days you wish the alarm to be set for the alarm
If completed, tap SAVE.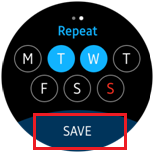 *More handy tips for your Samsung Gear S2 are now available on Smart Simulator.
For more details, please click here.
Samsung has launched Carry-in Online Appointment Service to save your time on making appointments for repair, maintenance and firmware upgrade! Experience Now!
Contents Satisfaction Survey
Q1. Is this content helpful?
Q2. How satisfied were you with this content?
Q3. Tell us what you think. What could we have done to answer your question better?