How to use the multi windows function in Windows 10?
Last Update date : 2015.11.16

Using a multi desktop
Multi desktop allows you to work on various tasks at the same time via multiple desktops. You can use different desktops for various purposes.
Creating a new desktop
1. Select

on the taskbar.
2. Select New desktop.
A new desktop will be added. You can select a desktop from the list displayed at the bottom of the screen.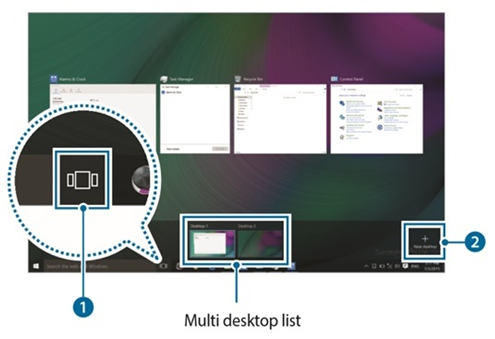 Contents Satisfaction Survey
Q1. Is this content helpful?
Q2. How satisfied were you with this content?
Q3. Tell us what you think. What could we have done to answer your question better?
Samsung has launched Carry-in Online Appointment Service to save your time on making appointments for repair, maintenance and firmware upgrade! Experience Now!