l Please note that the answer below is a reference for customers, which may differ in different software versions or hardware models. The Images are for reference only. All other products and services mentioned may belong to their respective trademark owners.
Q: Why does S Health Activity tracker disconnect continuously?
A: If disconnection symptom between S Health Activity Tracker device and mobile appears, please check the Activity Tracker application version installed on your device.
Compatibility issue between Activity Tracker and mobile devices may appear if Activity Tracker is installed with an old version.
To resolve this, please update the Samsung Activity Tracker application to the latest version. Samsung encourages users to keep your software and apps updated to the latest version.
Although the application will usually be updated automatically, if not so on your device, please update manually by following the following steps.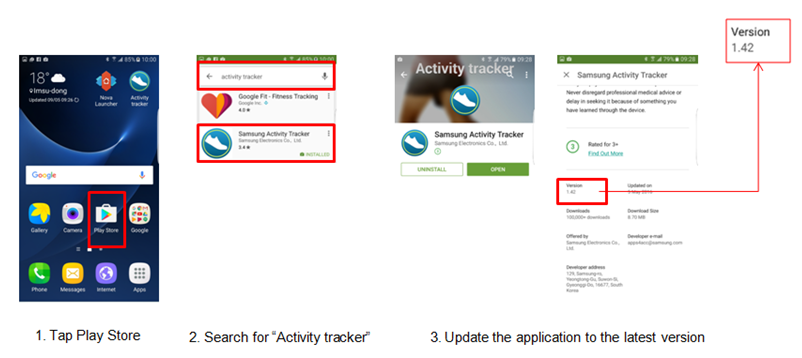 Contents Satisfaction Survey
Q1. Is this content helpful?
Q2. How satisfied were you with this content?
Q3. Tell us what you think. What could we have done to answer your question better?
Samsung has launched Carry-in Online Appointment Service to save your time on making appointments for repair, maintenance and firmware upgrade! Experience Now!