l Please note that the answer below is a reference for customers, which may change in different software version and device models. The pictures/images are for reference only. All other products and services mentioned may belong to their respective trademark owners.
Q: How do I record videos with Samsung Gear 360?
Method1- Use the mobile device
1. After launching the Samsung Gear 360 app on your mobile device, tap camera viewfinder icon
2. The viewfinder will appear. Tap Mode
3. Tap Video
4. Tap Record icon to record a video
5. Tap Stop icon to finish recording the video

Method2- Use the Samsung Gear 360 Device
1. Press the Menu key until Video is selected; then press the OK key to record a video.
2. The recording time appears on the camera status screen.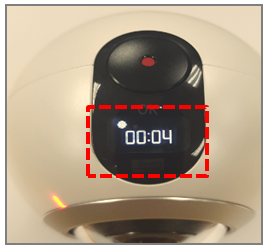 3. Press the OK key to finish recording the video.
The maximum recording time is displayed on the camera status screen.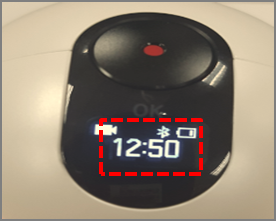 Notes:
- When recording videos or using the streaming feature for an extended period, Samsung Gear 360 and its battery may become hot.

If the temperature rises above a certain level, the device will stop recording and turn off automatically to prevent damage.

If Samsung Gear 360 is turned off due to overheating, wait for it to cool down before resuming.


- Large files will be saved by dividing into 1.8 GB units
Screen Images are for reference only.

Samsung has launched Carry-in Online Appointment Service to save your time on making appointments for repair, maintenance and firmware upgrade! Experience Now!