From the Start menu, you can access frequently used apps, the All apps list, shortcuts to other locations on your device, and more.
On the taskbar:
► Tap

Start to open the Start menu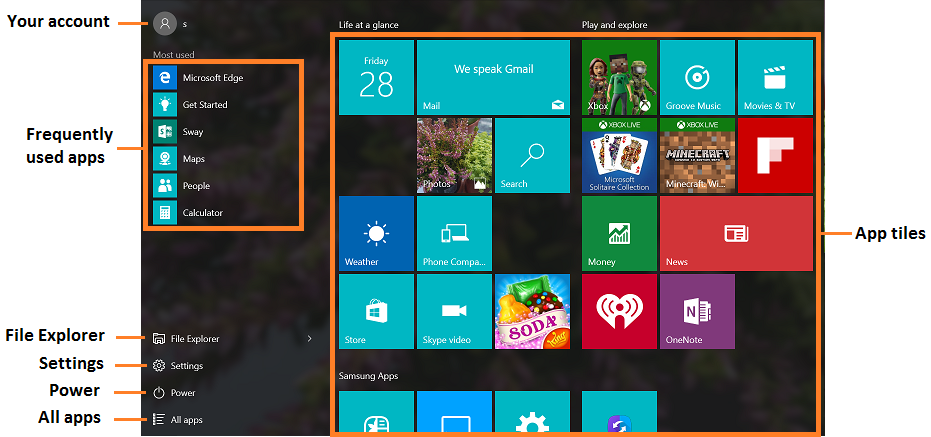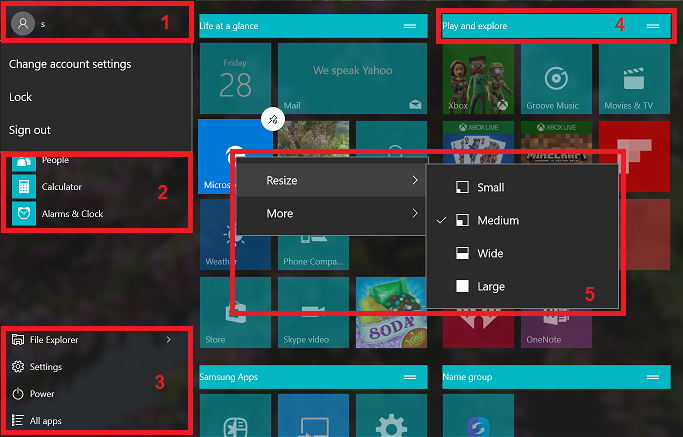 ① Displays the account currently in use
Right-click to use menus such as Change account settings, Lock and Sign out
② Recently used apps are displayed; you can also pin a program or app to the start screen
③ You can change or set your PC's settings, run PC power management and File explorer, and check the list of all installed programs and apps.
④ You can name a group of apps.
⑤ You can delete or change the tile size of an app.
Screen Images are for reference only. Google+, Google, the Google logo, Google Search, Google Maps, Gmail, YouTube, Android, Google Play and Messenger are the trademarks of Google Inc. All other products and services mentioned may belong to their respective trademark owners.

Samsung has launched Carry-in Online Appointment Service to save your time on making appointments for repair, maintenance and firmware upgrade! Experience Now!