The Gear can be worn in the following way.
1. Open the buckle and place the Gear around your wrist
2. Fit the strap to your wrist
3. Insert the pin into an adjustment hole
4. Secure the buckle to close it
Note:
ü Do not bend the strap excessively. Doing so may damage the Gear.
ü To measure your heart rate more accurately with the Gear, please wear the Gear firmly around your lower arm just above the wrist.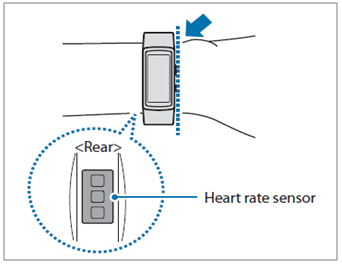 ü Please visit a Samsung Service Centre to replace the strap when necessary.
These are virtual images and for reference only.

Contents Satisfaction Survey
Q1. Is this content helpful?
Q2. How satisfied were you with this content?
Q3. Tell us what you think. What could we have done to answer your question better?
Samsung has launched Carry-in Online Appointment Service to save your time on making appointments for repair, maintenance and firmware upgrade! Experience Now!