Virtual desktop allows you to work on various tasks simultaneously from multiple desktops. You can use different desktops for a variety of purposes.
► On the taskbar, tap Task view
- or - Swipe from the left edge of the screen

or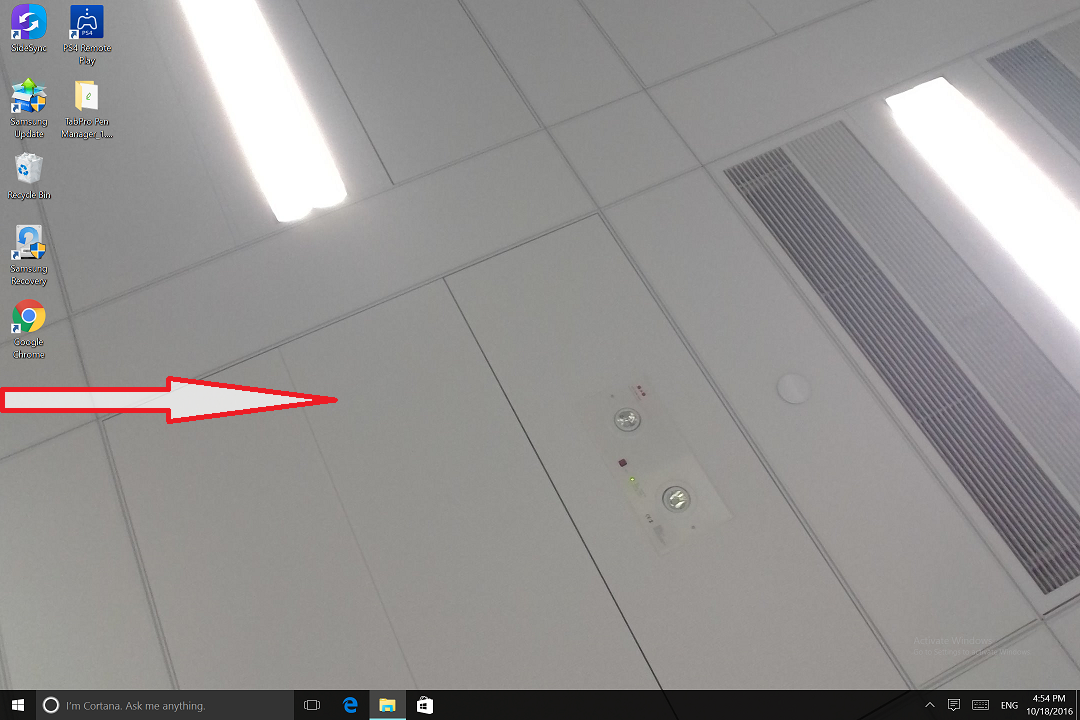 If you have added desktops, the desktop thumbnails will appear on the lower part of the screen.
► Select a thumbnail to activate the desktop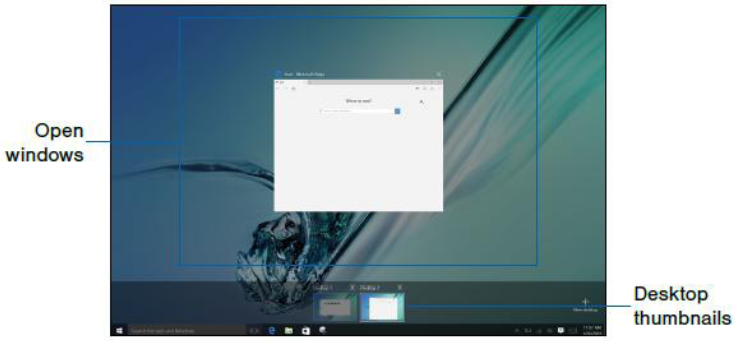 Adding Desktops
On the desktop thumbnails list, tap New desktop

Deleting Desktops
On the desktop thumbnails list, tap 'X' (Delete) on a desktop

Moving Windows to Another Desktop
1. On the desktop thumbnails list, touch and hold a thumbnail;
Then, the desktop's currently opened windows will appear above the thumbnails list.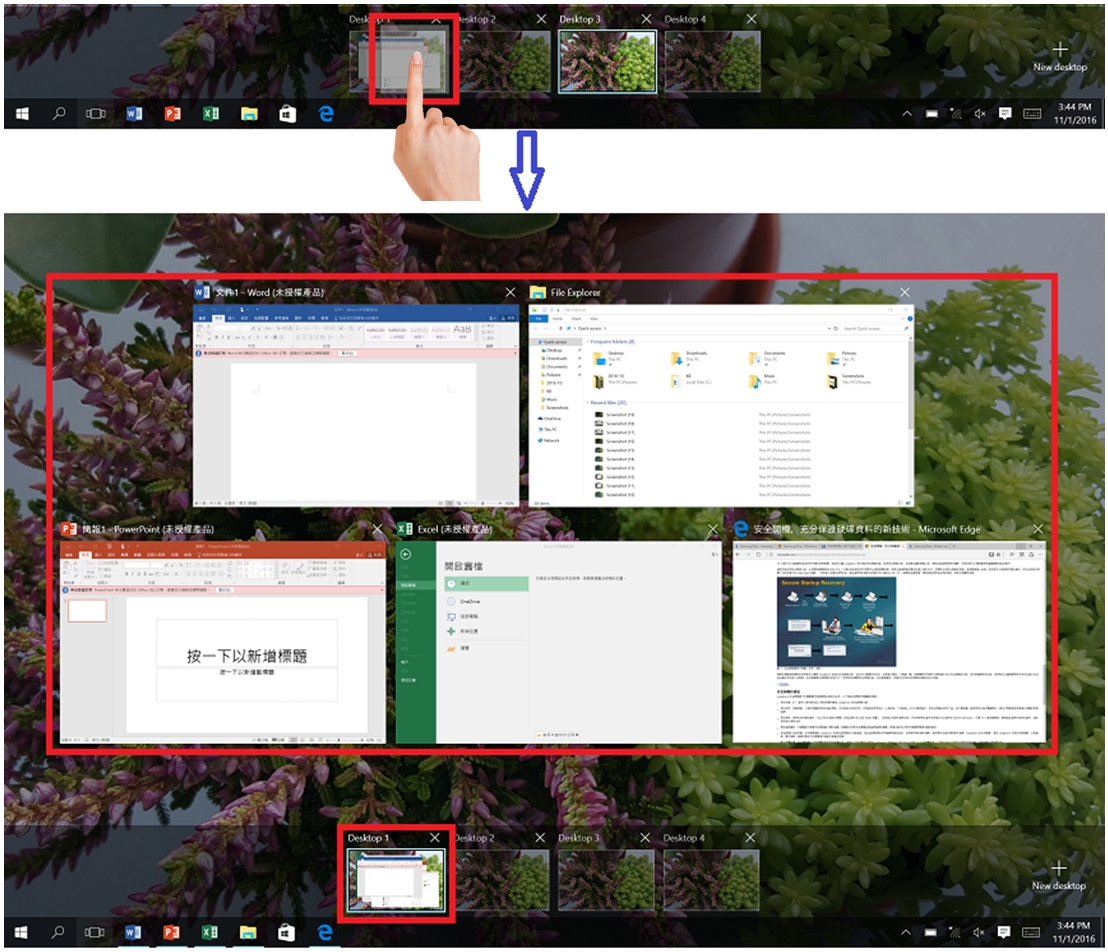 2. Touch and hold a window to move, and tap Move to

3. Select a desktop to move the window

Screen Images are for reference only. Google+, Google, the Google logo, Google Search, Google Maps, Gmail, YouTube, Android, Google Play and Messenger are the trademarks of Google Inc. All other products and services mentioned may belong to their respective trademark owners.

Samsung has launched Carry-in Online Appointment Service to save your time on making appointments for repair, maintenance and firmware upgrade! Experience Now!