Keep your personal information, app data, and settings safe on your device. You can back up your sensitive information by using Samsung Recovery.
You can restore the system or to a backup point.
Restore the System
A. Restore to Factory Default
Restore the device to its factory default settings.
Before performing a factory data reset, please ensure that you have made backup copies of all important data stored on the device.
► On the taskbar, tap Start > All apps > Samsung > Samsung Recovery
► Factory image > Recover > Recover > OK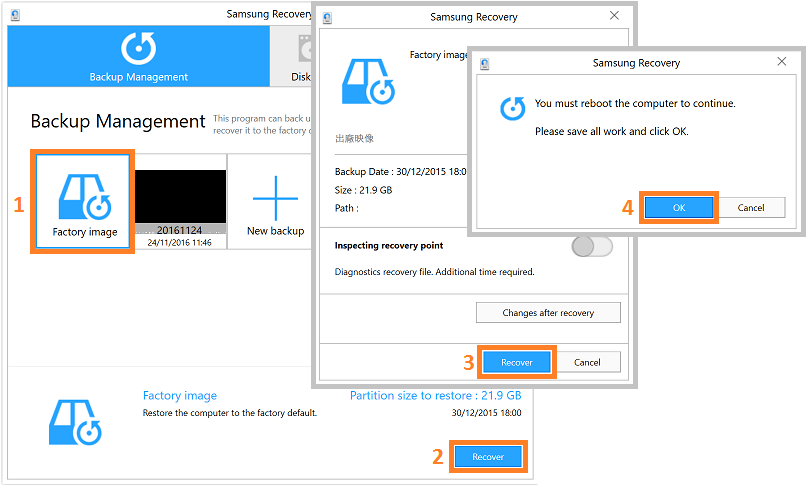 B. Restore to a Backup Point
Provided that you made backup copies with external storage, please select a backup point saved on an external storage device to restore the Tab Pro S to that point.
1. Connect the external storage device to your device
2. On the taskbar, tap Start > All apps > Samsung > Samsung Recovery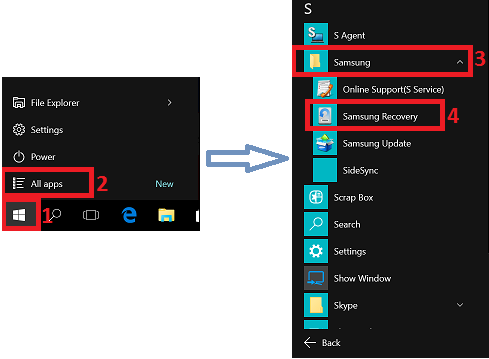 3. Tap Backup Management, select a backup image, and tap Recover
4. Tap Recover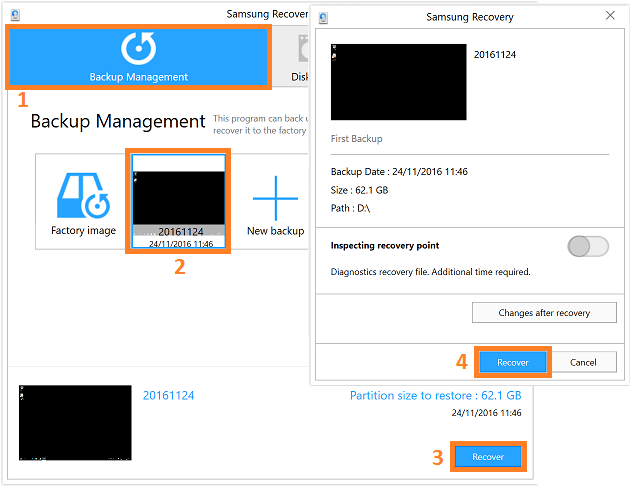 The device will be restored to the point that you have selected.
Screen Images are for reference only. All other products and services mentioned may belong to their respective trademark owners.

Samsung has launched Carry-in Online Appointment Service to save your time on making appointments for repair, maintenance and firmware upgrade! Experience Now!