On Samsung Gear 360
1. Press and hold the Menu key
2. Press the Menu key until Google Street View is selected
3. Press the OK key to select it

On Mobile Device
Download & Connect
1. Download Street View app (latest version) onto your mobile device
(Go to Play store > search for Street view > Install the Google Street View app)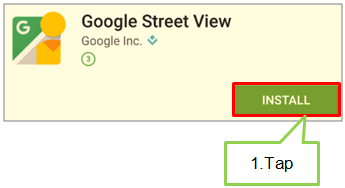 2. Tap Street View on the Apps screen
3. Open Wi-Fi searching screen to connect Gear 360 and Google Street View app via Wi-Fi
Then, tap "Gear 360_(XX:XX).OSC"
4. Enter OSC number that is displayed on camera status screen of Samsung Gear 360. Then, tap Connect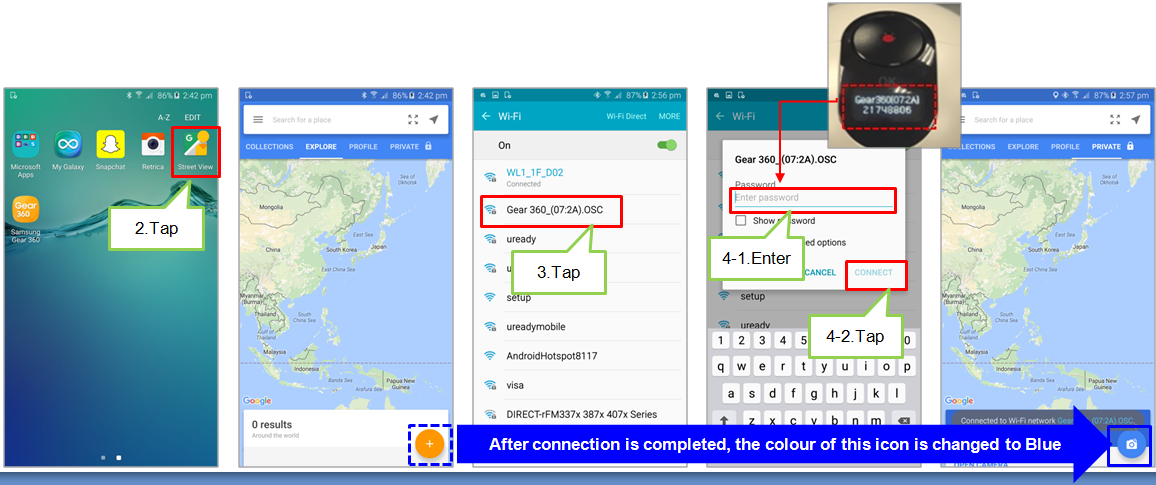 Street View App
1. Tap Street View on Apps screen
2. Tap the option that you want to use
In this example, tap Link Spherical Camera
3. Tap Camera icon at the right bottom corner to take a photo
4. Tap Select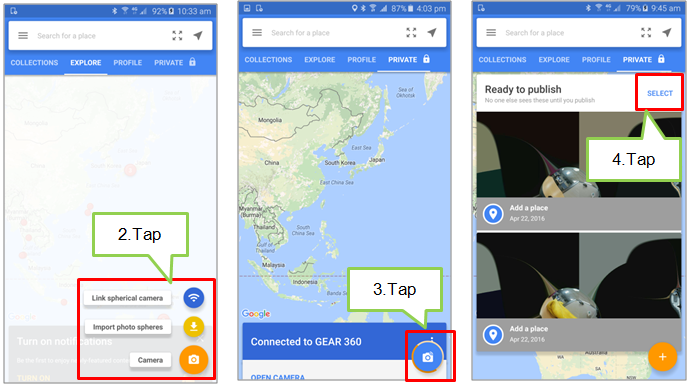 5. Select the photos that you want to upload and tap the upload icon
6. Tap PUBLISH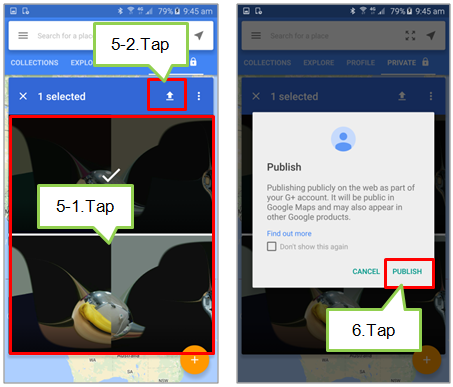 ※ Please refer to the Google Street View app's help menu for more information.
Screen Images are for reference only. Google+, Google, the Google logo, Google Search, Google Maps, Gmail, YouTube, Android, Google Play and Messenger are the trademarks of Google Inc. All other products and services mentioned may belong to their respective trademark owners.

Samsung has launched Carry-in Online Appointment Service to save your time on making appointments for repair, maintenance and firmware upgrade! Experience Now!