Physical home key-like experience
Advanced new soft key (Navigation bar)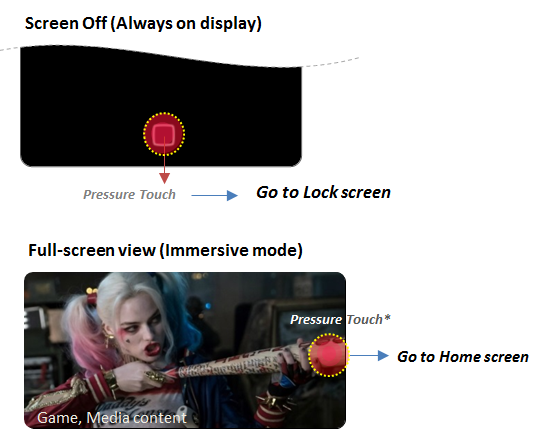 * Even in invisible state, the soft icon is available as a 'Home' button with pressure touch.
Navigation bar with advanced soft key
• Automatic soft key mode changes with apps
• Customizable : color, button layout, theme, icon style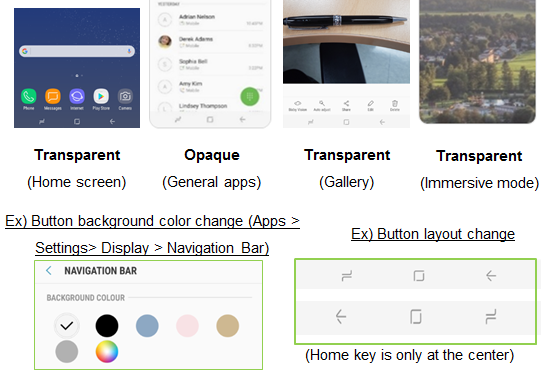 ※ The navigation bar will disappear when using certain apps or functions. To view the navigation bar, please drag upwards from the bottom of the screen.
Press hard the Home button area to use the Home button while watching videos in full screen view. You can use the Home button even without showing the navigation bar.
Home structure and layout
• Seamlessly connecting AOD – Lock – Home UX flow in "Moving Star" theme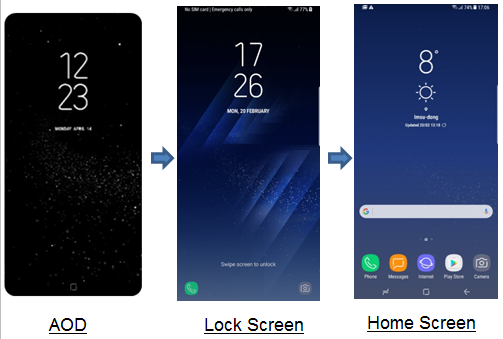 • Clean home layout with simple widget and fewer icons
• Convenient home/app tray transfer by swiping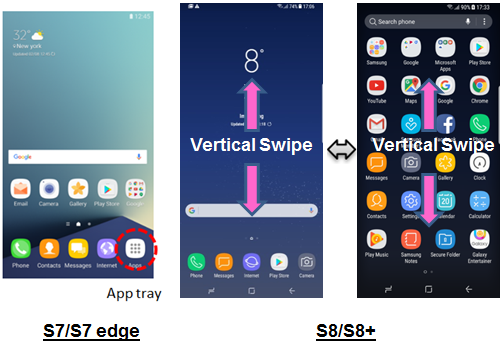 Screen Images are for reference only. Google+, Google, the Google logo, Google Search, Google Maps, Gmail, YouTube, Android, Google Play and Messenger are the trademarks of Google Inc. All other products and services mentioned may belong to their respective trademark owners.

Samsung has launched Carry-in Online Appointment Service to save your time on making appointments for repair, maintenance and firmware upgrade! Experience Now!