Charge the battery before using Galaxy S8 for the first time or when it has been unused for an extended period.
1. Connect the USB cable to the USB power adaptor, and plug the USB cable into the device's multipurpose jack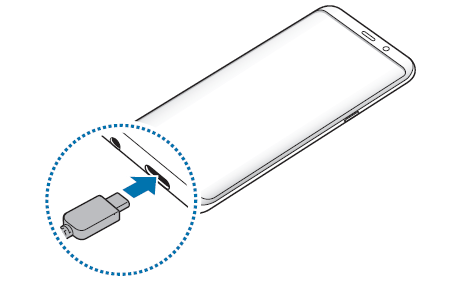 2. Plug the USB power adaptor into an electric socket.
If you want to charge with a Micro USB cable, connect the Micro USB connector to charge the battery with a Micro USB cable.
• Do not plug a Micro USB cable into your device's multipurpose jack. Doing so may damage the device and the cable.
• The Micro USB connector is used for charging the battery and connecting to a computer.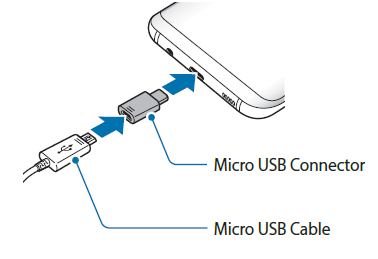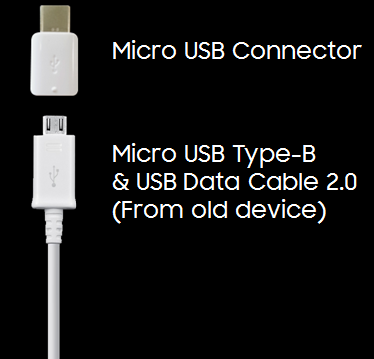 • Use only Samsung-approved chargers, batteries, and cables. Unapproved chargers or cables can cause the battery to explode or damage the device.
• Connecting the charger improperly may cause serious damage to the device. Any damage caused by misuse is not covered by the warranty.
Some of the above images are virtual images. Pictures/Images and virtual images are for reference only.

Contents Satisfaction Survey
Q1. Is this content helpful?
Q2. How satisfied were you with this content?
Q3. Tell us what you think. What could we have done to answer your question better?
Samsung has launched Carry-in Online Appointment Service to save your time on making appointments for repair, maintenance and firmware upgrade! Experience Now!