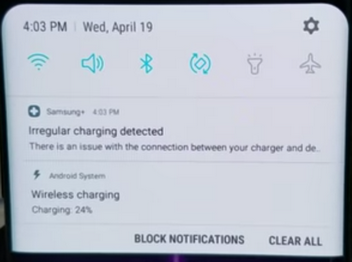 Damaged data cable or Un-authorized fast wireless charger may cause unstable charging and "Irregular charging detected" notification pop-up.
Please check your data cable and try again with another data cable and your wireless charger.
If your wireless charger is un-authorized wireless charger, please use Samsung authorized wireless charger.
* Note 1: Even if "Samsung" Logo is printed or similar product label is attached, it may not be Samsung authorized accessory.
* Note 2: Samsung authorized wireless chargers satisfies WPC (Wireless Power Consortium) standard tightly but un-authorized (or imitation) wireless charger may not satisfy the WPC standard and may cause the charging problem.
If the 3rd party wireless chargers satisfy WPC standard, they will work well with Galaxy S8/S8+
※ Samsung authorized vs un-authorized wireless charger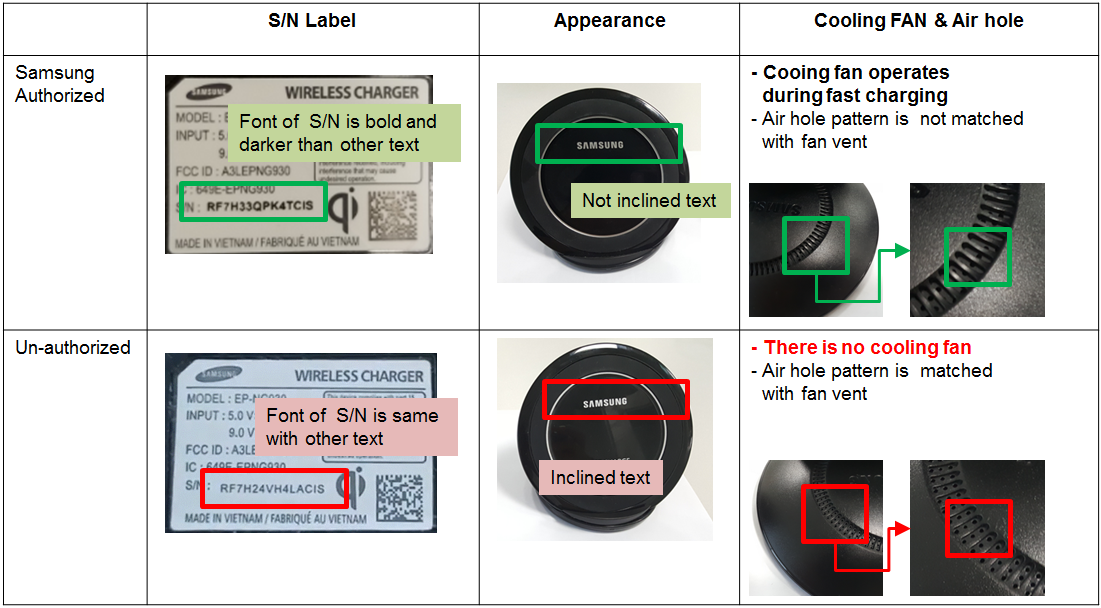 Pictures/ Images and the Screen Image are for reference only.

Contents Satisfaction Survey
Q1. Is this content helpful?
Q2. How satisfied were you with this content?
Q3. Tell us what you think. What could we have done to answer your question better?
Samsung has launched Carry-in Online Appointment Service to save your time on making appointments for repair, maintenance and firmware upgrade! Experience Now!