This is a normal operation concept of Galaxy S8/S8+ Camera.
If a subject is focused after touching the screen, the focus will maintain for 3 seconds showing the manual brightness control level.
However, if your camera moves to another subject before the 3 seconds, the camera will still focus on the distant subject that you selected manually.
This is normal concept and accordingly, your S8/S8+ camera keep the distant subject that you wanted to focus.
If you want to turn on automatic focus and track a subject selected on the preview screen, please activate "Tracking AF" feature.
On camera > Settings > turn on "Tracking AF" feature.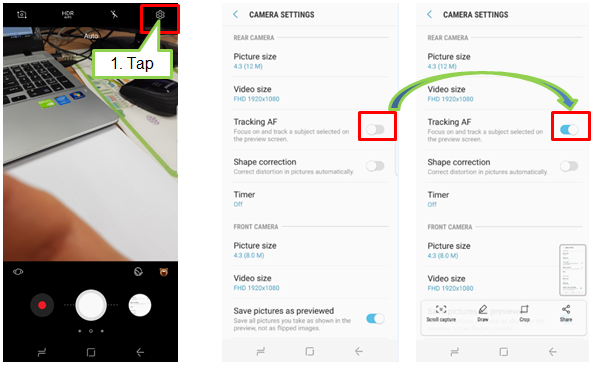 Screen Images are for reference only.

Contents Satisfaction Survey
Q1. Is this content helpful?
Q2. How satisfied were you with this content?
Q3. Tell us what you think. What could we have done to answer your question better?
Samsung has launched Carry-in Online Appointment Service to save your time on making appointments for repair, maintenance and firmware upgrade! Experience Now!