Through Live broadcast, you can invite your family and friends to watch the videos you record with the Gear 360 in real time.
• This feature may not be available depending on the mobile device, software version, or service region.
• You may incur additional charges for broadcasting via the mobile network.
• N OS is needed for 360° Live broadcasting
1. To start Live broadcast, launch Samsung Gear 360 app on mobile device and tap Live broadcast, select the service you want to use.
This example will show to select the Live broadcast through YouTube
2. Read the disclaimer and agree. Then sign in to the account.
3. The broadcast standby screen will appear. To set your broadcast as public or private, tap Access via link only.
• Access via link only : Share your link with the only people who can watch your broadcast
• Public : Make your video public on YouTube for everyone to watch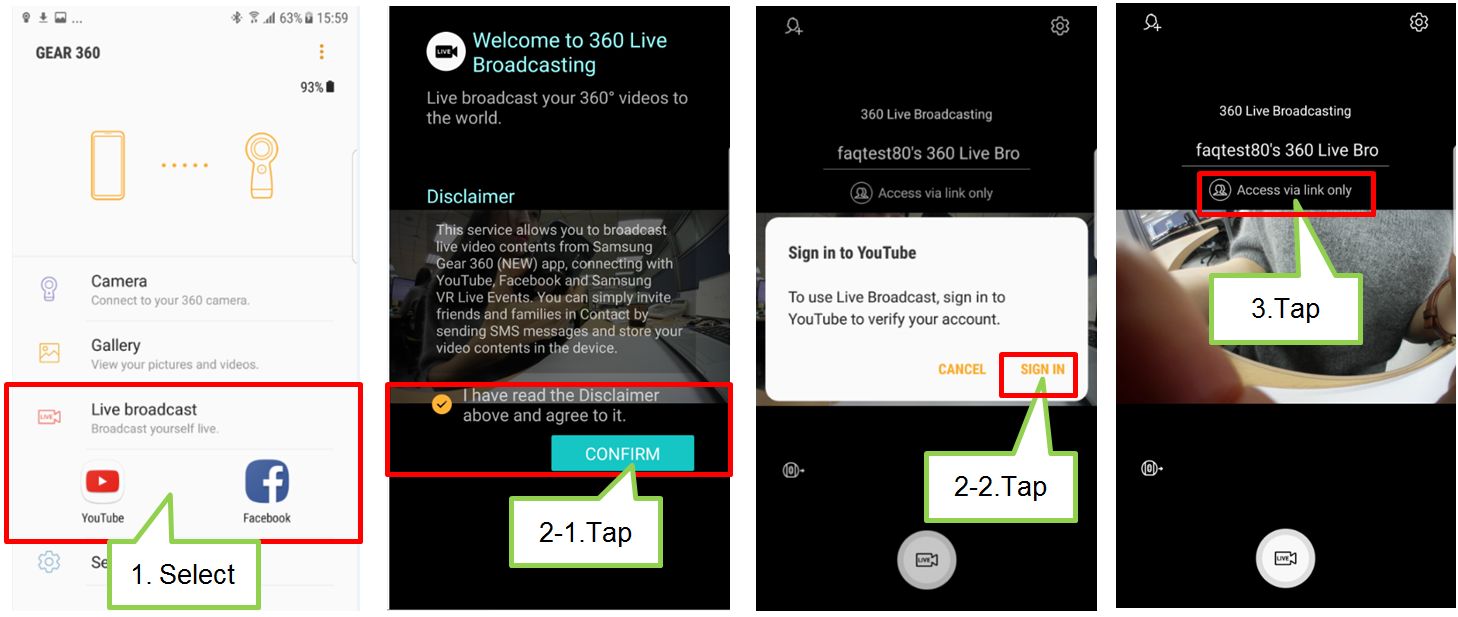 4. Tap

icon to invite contacts. When the broadcast starts, the video link will be sent to the selected contacts via message.
The invited contacts can watch the broadcast by tapping the link.
5. Tap

to start broadcasting.
6. Tap

to end your broadcast. You can upload the live video or share the live video's link with others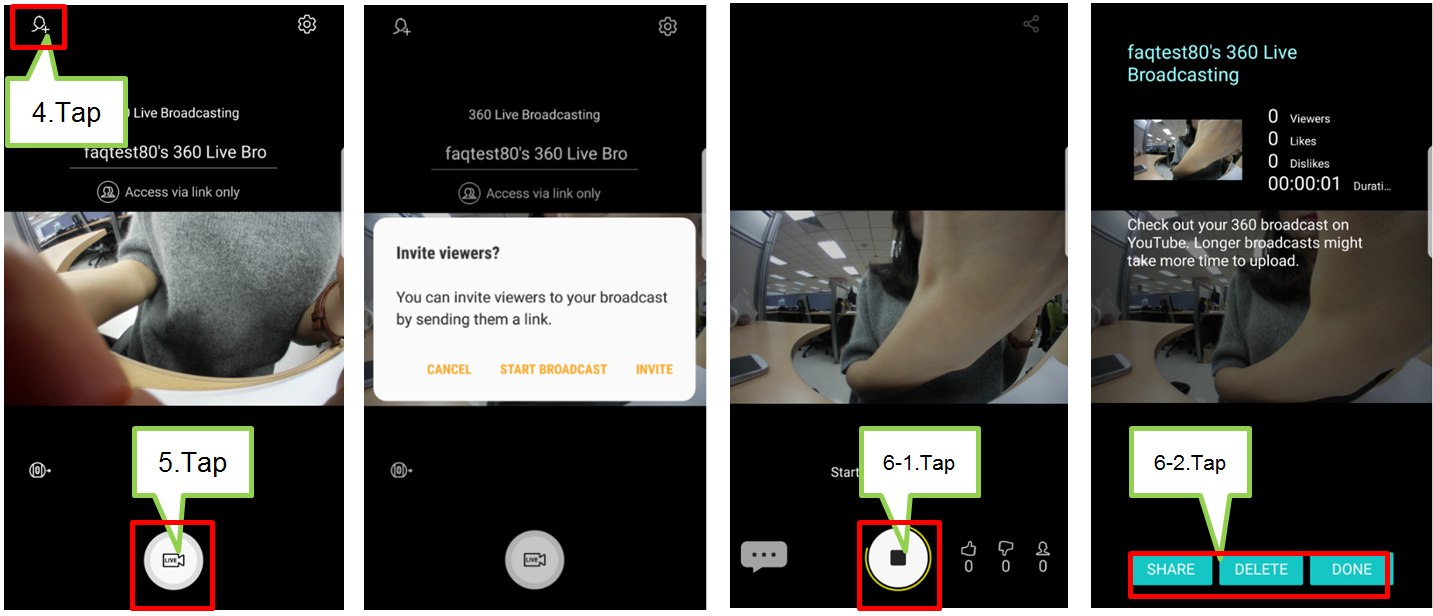 Screen Images are for reference only. Google+, Google, the Google logo, Google Search, Google Maps, Gmail, YouTube, Android, Google Play and Messenger are the trademarks of Google Inc. All other products and services mentioned may belong to their respective trademark owners.

Samsung has launched Carry-in Online Appointment Service to save your time on making appointments for repair, maintenance and firmware upgrade! Experience Now!