When you start Bixby Voice for the first time, you must sign in to your Samsung account. Bixby saves data about your usage patterns and provides suggested commands based on your current environment.
By the date of Last Update date, Bixby Voice is available in Korean and US English.
1. Press the Bixby key and tap Voice button Or press and hold Bixby key in any display
2. Tap SIGN IN and follow the on-screen instructions to sign in to your Samsung account
If you are already signed in, this step will not appear.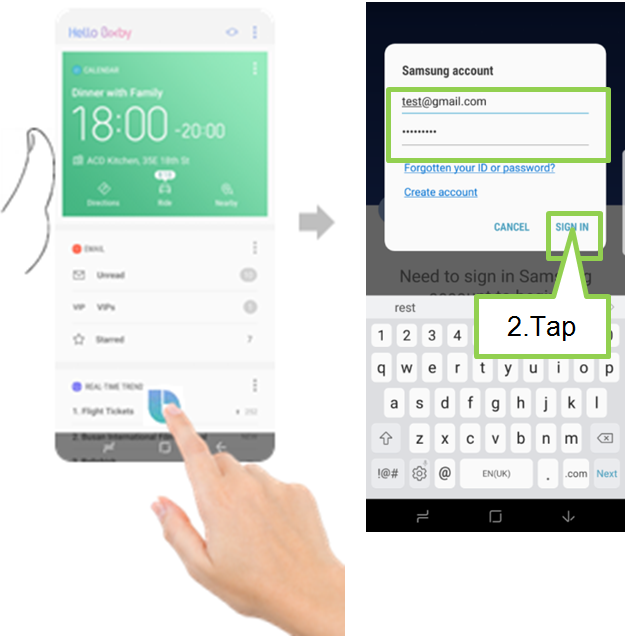 3. Read and agree to the terms and conditions and tap NEXT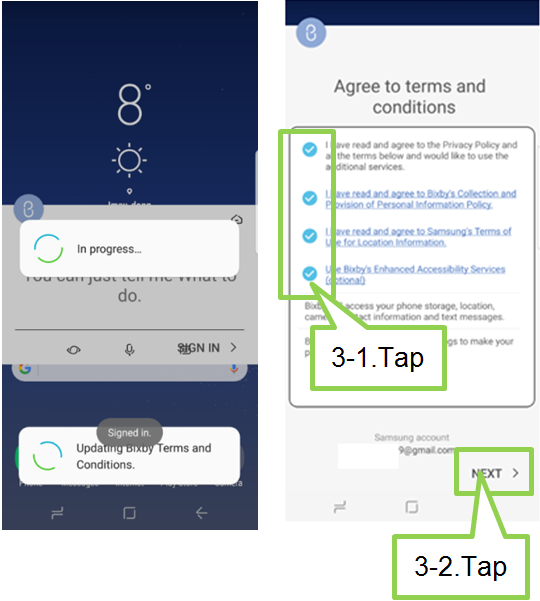 4. Speak to Bixby when the conversation window appears.
Bixby Voice recognizes your voice commands more accurately if you speak according to standard language conventions.
Speak clearly so that Bixby can understand you correctly. Bixby may not recognize your speech correctly if:
• You speak with a strong accent or regional dialect.
• You use newly coined or slang terms.
• Several people speak at once.
• You speak in a noisy environment.
• You speak too quietly or too far away from the microphone.
Interactive Guide of Galaxy Note8
One of the above is a Virtual Image. Virtual and Screen Images are for reference only. Google+, Google, the Google logo, Google Search, Google Maps, Gmail, YouTube, Android, Google Play and Messenger are the trademarks of Google Inc. All other products and services mentioned may belong to their respective trademark owners.
Samsung has launched Carry-in Online Appointment Service to save your time on making appointments for repair, maintenance and firmware upgrade! Experience Now!