You can say "Bixby" at any time to start a conversation by setting voice wake-up. Register your voice to use voice wake-up
When you set a pattern, PIN, or password for the screen lock method, you must unlock the screen after waking up Bixby.
By the date of upload, Bixby Voice is available in Korean and US English.
1. Press the Bixby key to go to Bixby Home
In the Bixby Home, tap More menu
2. Tap Settings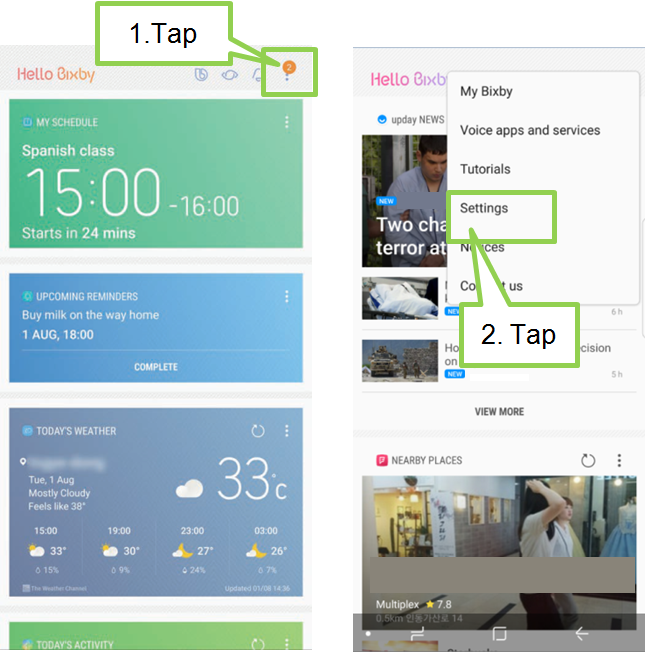 3. Tap "Voice wake-up"
4. Tap the "Voice wake-up" switch to activate it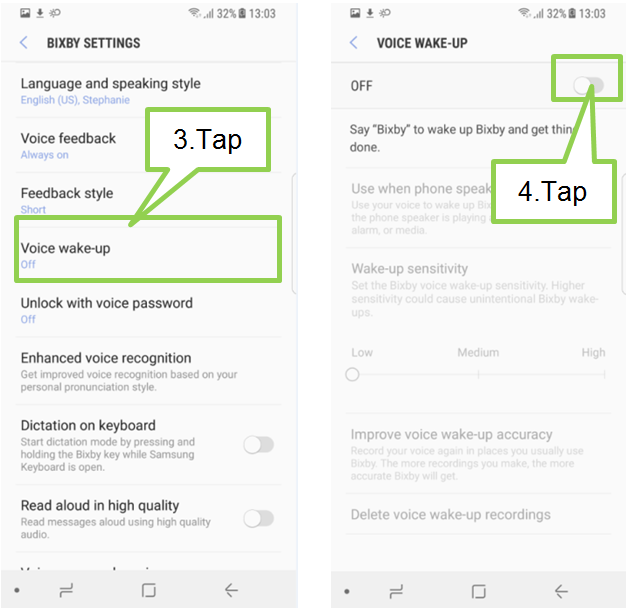 5. Tap Bixby button
6. Follow the on-screen instructions to complete the setup. The Bixby conversation window will appear when you say "Hi Bixby".
※ Speak at a constant speed, loudly and clearly in a quiet place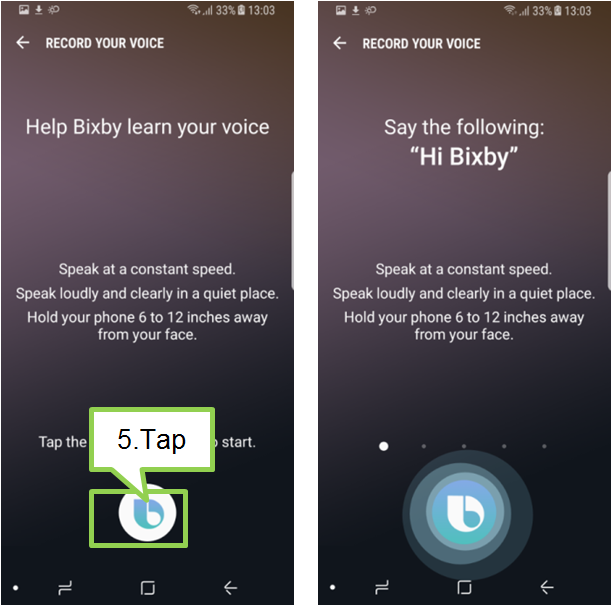 Interactive Guide of Galaxy Note8
Screen Images are for reference only. Google+, Google, the Google logo, Google Search, Google Maps, Gmail, YouTube, Android, Google Play and Messenger are the trademarks of Google Inc. All other products and services mentioned may belong to their respective trademark owners.

Samsung has launched Carry-in Online Appointment Service to save your time on making appointments for repair, maintenance and firmware upgrade! Experience Now!