PIP allows you to watch a TV channel and another video source, such as a VCR or DVD player, or two video sources, such as a VCR or DVD player, at the same time.
Notes:
1. Please note that the PIP function do not allow viewers to watch two channels at the same time.
2. Some TV models may not support PIP.
3. The computer is only an example. It can be replaced by DVD players or any other devices. It is only that different devices should use different types of cables to connect to the TV.
4. This feature may not be available depending on the region.

How to Activate PIP.
The following example uses a notebook and a LED TV to demonstrate.
1. Plug the cable into a relevant Slot at the back or the One Connect Mini of the TV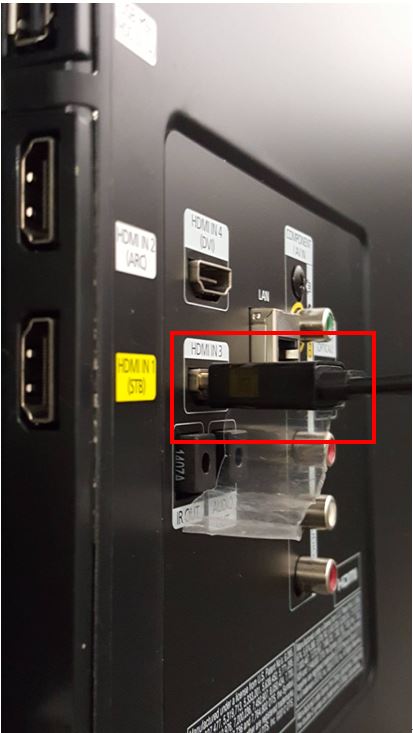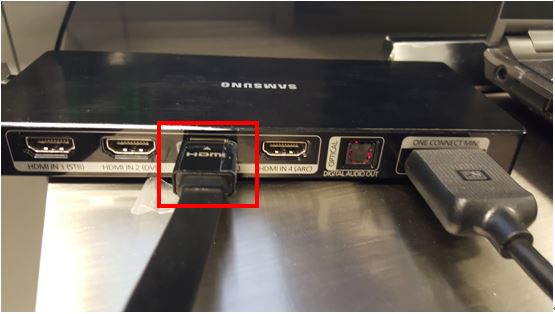 Then plug the other end of the cable into the slot of the other device (in this case, a notebook)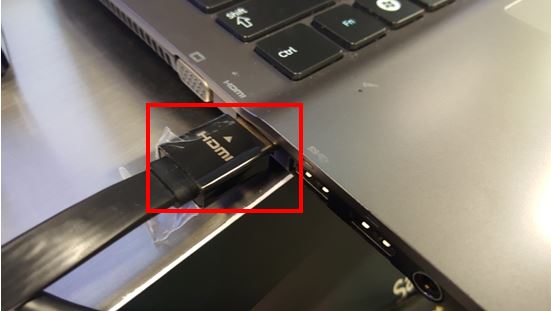 2. Press Source on your remote and Select the source (in this case, the notebook which was connected to a slot called HDMI3 of the TV)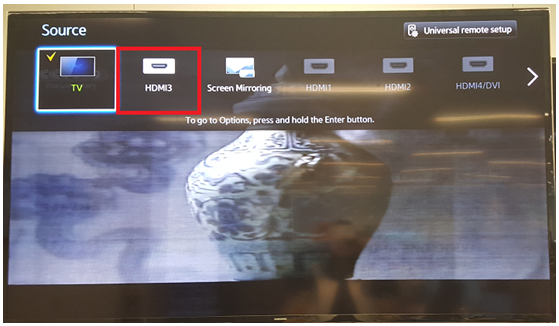 The large screen now shows the HDMI3 source, i.e. the notebook screen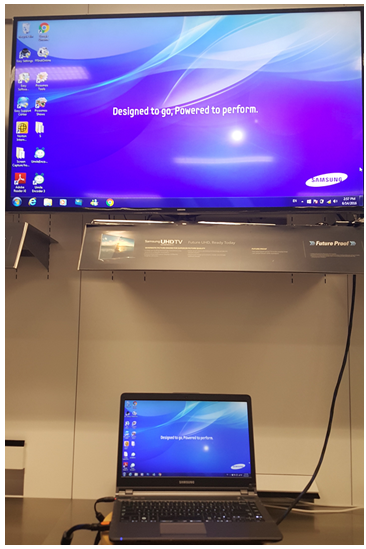 3. Activate Menu and Select Picture
4. Select PIP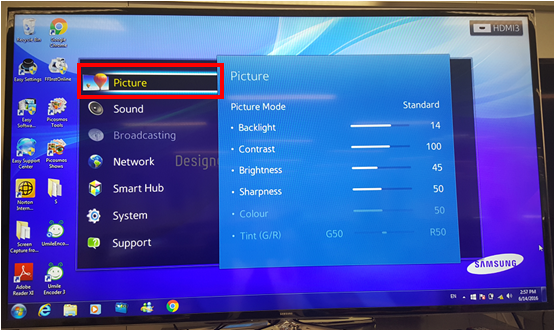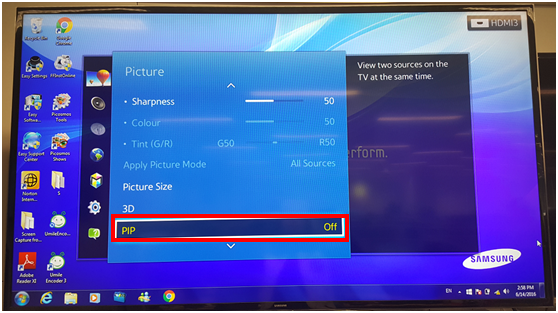 5. Select On
6. The smaller screen now shows a TV channel and you can change the Channel, Size, Position and Sound Select of the channel, the smaller screen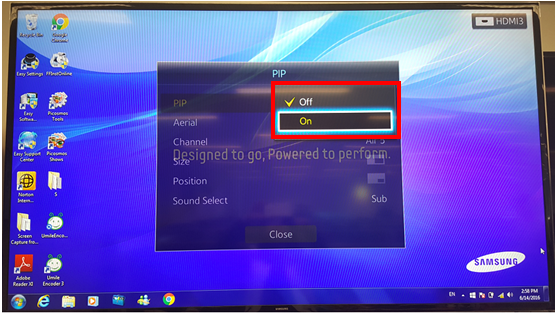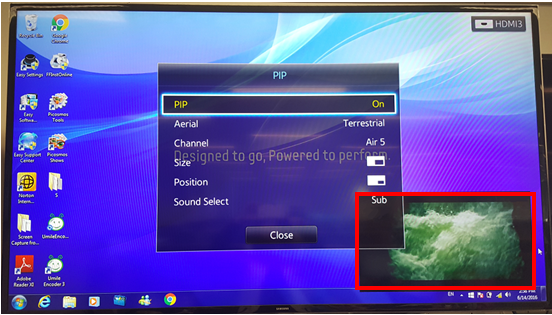 If you would like to change the Channel, please select "Channel" and press up or down to choose a channel.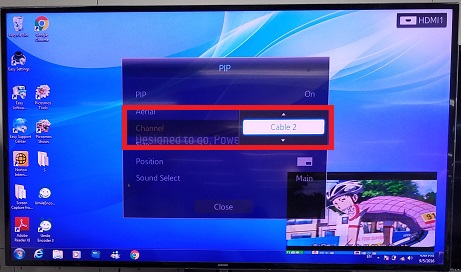 On the Size option, press up or down to change the size of the channel screen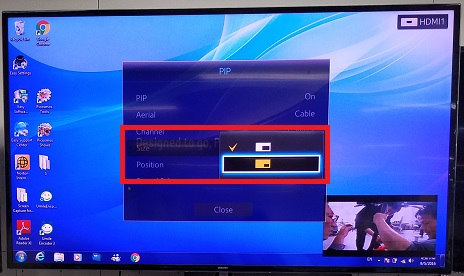 On the Position screen, press up or down on your remote to change the position of the channel screen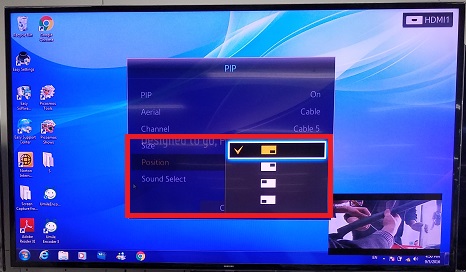 You can also set the sound to be Main or Sub.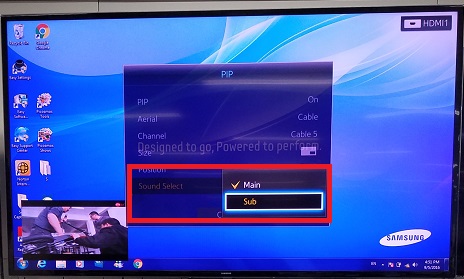 8. After selecting all the desired options, please press the Return button on your remote to exit the settings screen and the PIP mode is now activated.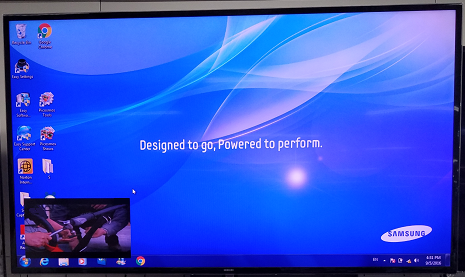 If your problem cannot be solved by the above steps, please call our service hotline (+852 3698 4698) or contact us on live chat .
*More handy tips for your Samsung Smart TV are now available on Smart Simulator. For more details, please click here.
Screen Images are for reference only. Google+、Google、the Google logo、Google Search、Google Maps、Gmail、YouTube、Android、Google Play and Messenger are the trademarks of Google Inc. All other products and services mentioned may belong to their respective trademark owners.

Samsung has launched Carry-in Online Appointment Service to save your time on making appointments for repair, maintenance and firmware upgrade! Experience Now!