How Can I Add Or Delete Channels Manually?
Last Update date : 2012.01.10
Before you can add or delete channels manually, you must run the Auto Program function first. For directions on running the Auto Program function, click HERE.
Note: When you add or delete channels manually, essentially you are adding or deleting channels from a list of active channels. When you delete a channel, it becomes "inactive" and will no longer appear when you go from channel to channel using the channel buttons on your remote. You can still access the channel by keying in the channel number on your remote.
To add or delete channels manually, follow these steps: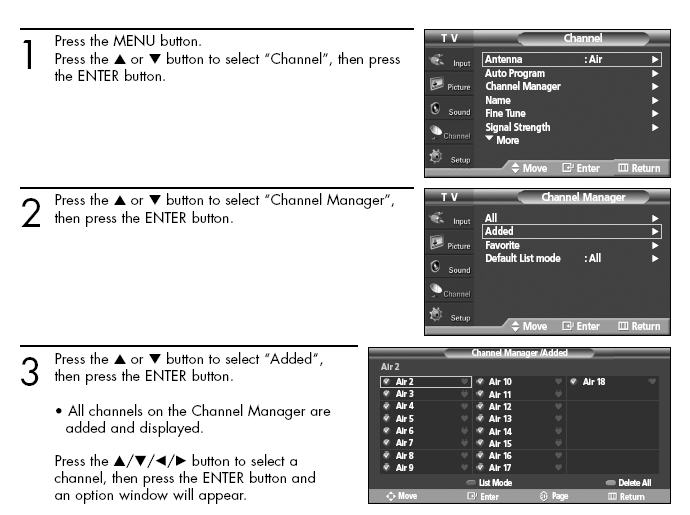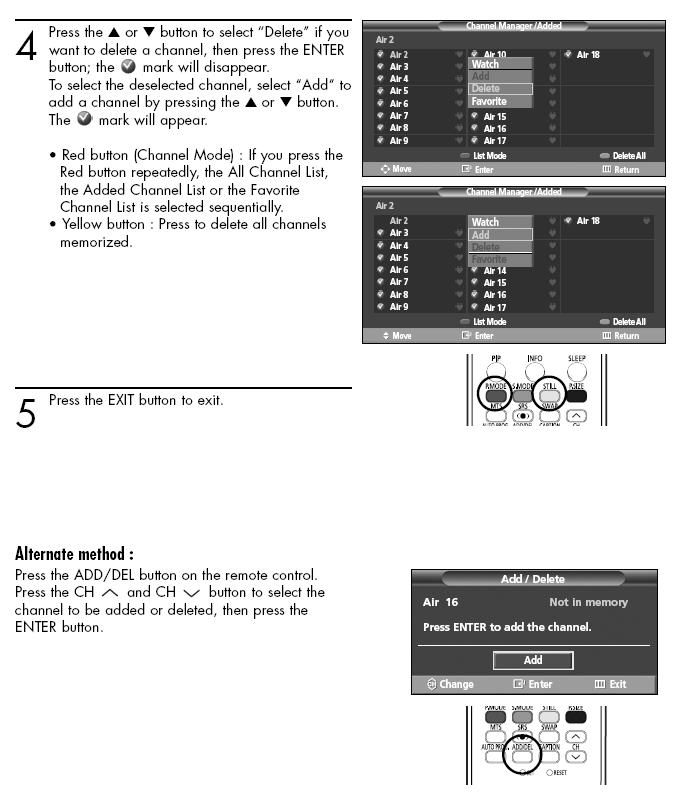 Important: The procedure works for most Samsung TVs. Your TV may be different. For exact directions for your TV, see your user's manual and look for a section titled Editing the Channel List in the Channel Control chapter.
Contents Satisfaction Survey
Q1. Is this content helpful?
Q2. How satisfied were you with this content?
Q3. Tell us what you think. What could we have done to answer your question better?
Samsung has launched Carry-in Online Appointment Service to save your time on making appointments for repair, maintenance and firmware upgrade! Experience Now!