Think Vertically
Go Beyond Capacity Limitations With Samsung V-NAND
Samsung V-NAND flash technology breaks the capacity limitations barrier experienced with 2D planar NAND with its innovative vertical architecture. The result is higher cell density for greater capacity and no cell-to-cell interference, setting new standards in speed, power efficiency and performance.
EXPLORE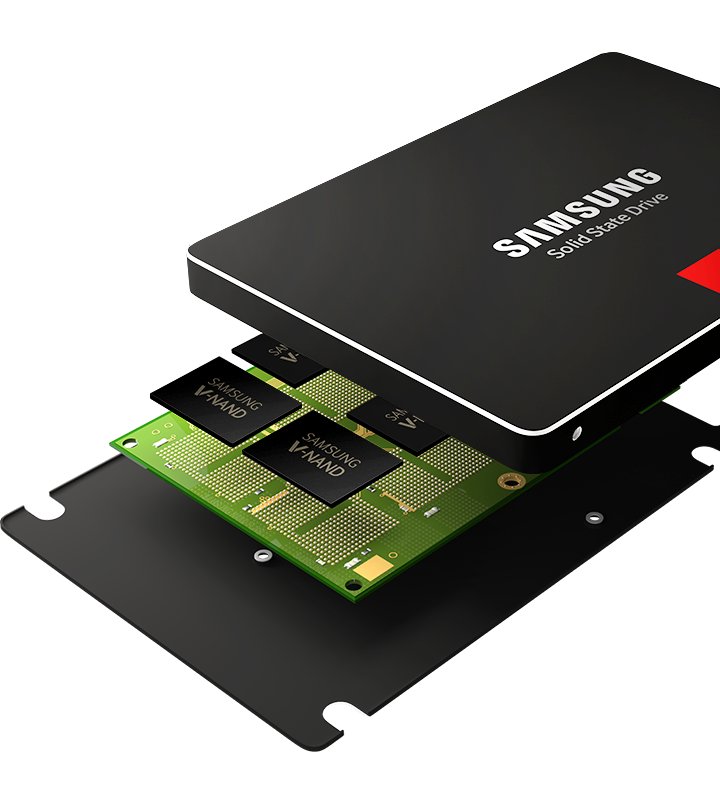 Next-Generation SSD
Reach New Levels Of Performance And Reliability
Samsung's NVMe SSDs maintain professional-level performance while saving power. These innovative V-NAND-based SSDs support PCIe® (PCI Express® ) Gen3 x4 lanes for a higher bandwidth and lower latency than SATA SSDs to handle massive amounts of data. And they're offered in a compact M.2 form factor.
SEE ALL PRODUCTS
* PCI Express and PCIe are trademarks or registered trademarks of PCI-SIG.
* PCI Express and PCIe are trademarks or registered trademarks of PCI-SIG.
Transfer Faster, Secure Your Data
The Fast And Compact External Storage
The sleek Samsung Portable SSD T3 is the next big trend in digital storage, providing speed, capacity, durability and connectivity. Its strong exterior metal body and internal support frame are shock-resistant, and optional AES 265-bit hardware encryption enables you to store and move data safely.
SEE ALL PRODUCTS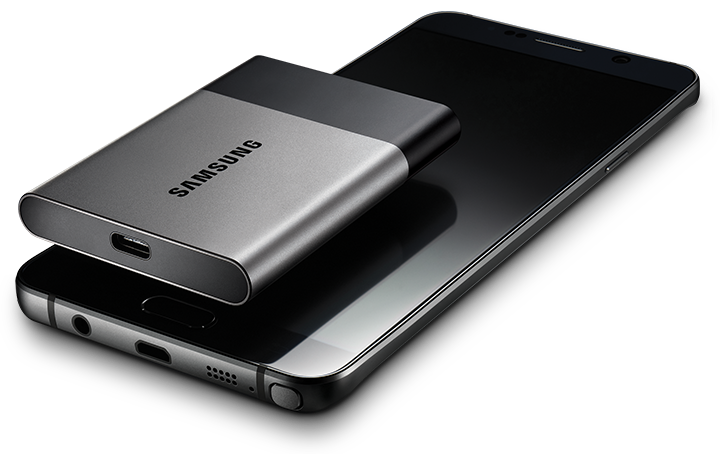 Boost Performance
Bring Your PC Performance To The Next Level
Powered by Samsung's innovative V-NAND architecture, the 850 series demonstrates unrivalled read and write performance in its class. It performs superbly in both sequential and random workloads, boasting sequential and random read speeds up to 550 MB/s and 100.000 IOPS.
SEE ALL PRODUCTS