Looking for Potential Suppliers to lead the Future with Samsung Electronics.
As a world leader in digital technology Samsung Electronics is progressing into a new era in product development, corporate culture and contributions to the global society. In order for us to achieve our goals, we understand how important it is to build relationships and have full support from first class suppliers.
Samsung Electronics is looking for potential world-class partners with innovative and distinctive technologies for collaboration & creating new business opportunities. Together with suppliers, we will work together towards a common goal: To be the World's Best.
If you would like to be a partner with Samsung Electronics, please click here.
Together we will create the future of digital experiences.
Purchasing Ethics Charter
We, the purchasers of Samsung Electronics, realize and accept our critical role in enhancing values for our customers.
In this important endeavor, we will conduct all dealings with our suppliers with honesty and integrity for mutual growth and prosperity. We will also understand and comply with law, regulation, and codes governing the conduct of our business.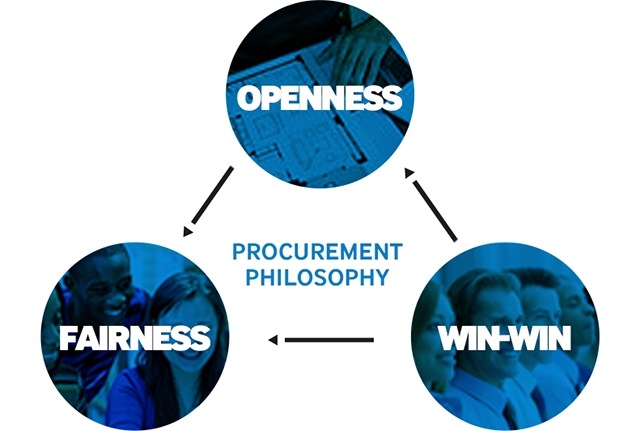 Purchasing Emblem
Samsung Electronics and Suppliers will cooperate to make the best performance toward the Global Top Tier on the basis of "Win-Win" ideology of co-existence and co-prosperity between Samsung Electronics and our valued Suppliers.