In Galaxy S3, after I tap "Apps", the screen looks different from the Galaxy S2(GT-i9100). What is the difference between the two?
Last Update date :
2017.04.19
Ans. The "Phone", "Contact", "Message" and "Internet" icons which are display on the lower part of the screen of Galaxy S3 idle screen are not displayed in the 'Apps' area.

The "Widget" tab and "Downloaded applications" tab are added to the left side of Apps tab. So you can easily add widget in idle screen or find downloaded applications in the device.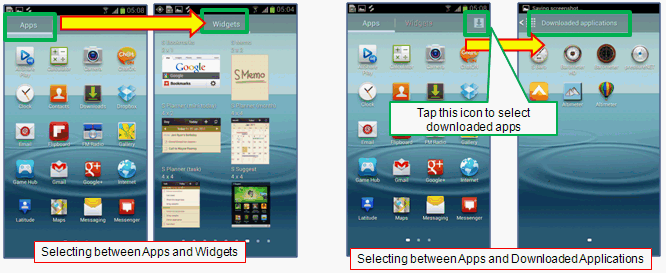 Related Model Information
GT-I9300MBAXSG
Contents Satisfaction Survey