How can I save content from Scrapbooker with S Pen?
Last Update date :
2017.04.19
What is Scrapbooker?
Scrapbooker allows you to save content easily. Collect your favorite images, with related text and URLs, and save them in one place using Scrapbook.
To save a content from Scrapbooker:
1. Hover the pen over the screen and press the pen button.
2. Select Scrapbooker
3. Draw a line around the content you want to save.
4. Select a category to save your content under in Scrapbook.
5. Select Check icon to save.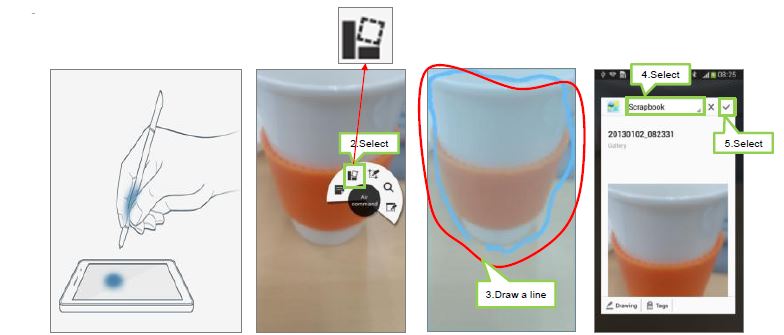 Related Model Information
SM-N9000ZKEXSG, SM-N9000ZWEXSG, SM-N9005ZKEXSI, SM-N9005ZWEXSI
Contents Satisfaction Survey