When I activate the Camera app of the Galaxy S4, some modes have disappeared. What is the problem?
Last Update date :
2017.04.19
If some of the camera modes of Galaxy S4 is missing, please check the following:
1st:
Check if the camera is in SELF PORTRAIT (using front facing camera and not the back camera). If it did, switch back to Rear Camera View finding.
2nd:
Check if the device in the Easy mode for its home screen mode. In Easy mode, some camera modes are not supported.
Switch back to Home screen mode to Standard Mode.
Path: Apps->Settings->My Device->Home Screen Mode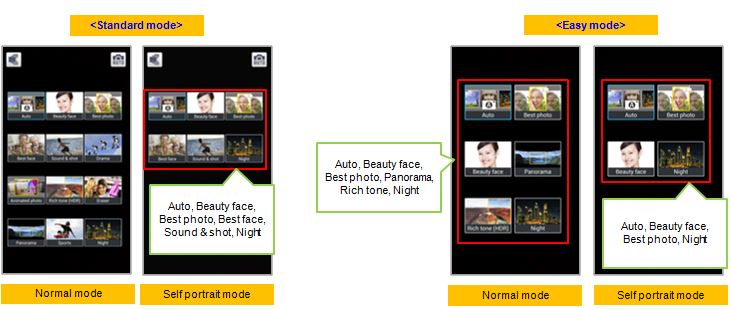 Related Model Information
GT-I9500ZBAXSG, GT-I9505ZWAXSI, GT-I9505ZWAXST
Contents Satisfaction Survey