How do I use My Magazine on my Samsung Galaxy S5?
Last Update date :
2017.04.19
Opening My Magazine
To open My Magazine touch the My Magazine indicator icon.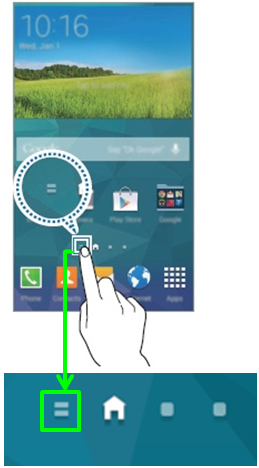 Alternatively you can access My Magazine by touching Apps on the Home screen and then touching the My Magazine icon (you may need to swipe left or right first to locate it).
Using My Magazine
Scroll up and down to view different content title and then touch a title to read the content. To change what content appears in My Magazine, and how frequently it updates:
1. Touch the More icon in the top right of the screen.
2. Touch Settings.
3. Mark or unmark the check box next to 'Auto refresh on opening' to determine whether or not My Magazine updates its content every time you open the app. Mark or unmark the check box in each topic to determine which topics My Magazine will show content from.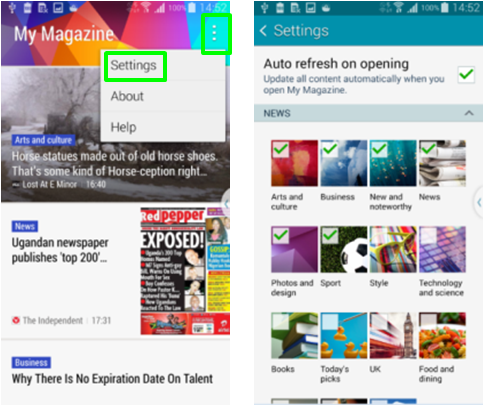 Related Model Information
SM-G900FZBAXSG, SM-G900FZDAXSG, SM-G900FZDEXSG, SM-G900FZKAXSG, SM-G900FZKEXSG, SM-G900FZWAXSG, SM-G900FZWEXSG
Contents Satisfaction Survey