Galaxy A 2017 - How do I deactivate the Briefing feature on the Home Screen?
Last Update date :
2017.04.19
If you don't want to display the Briefing in one panel on Home Screen,
please deactivate the Briefing .
1. To deactivate Flipboard Briefing, tap and hold an empty area on the Home screen.
Or, pinch on the Home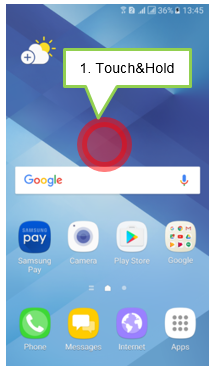 2. Then, swipe to the right.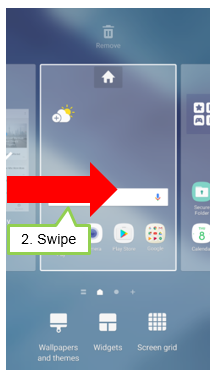 3. Deactivate the Flipboard switch.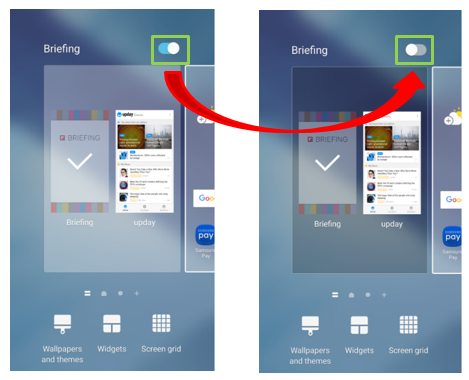 Related Model Information
SM-A320F/DS, SM-A320X, SM-A520F, SM-A520F/DS, SM-A520X, SM-A720F/DS, SM-A720X
Contents Satisfaction Survey