Galaxy S7 Flat/Edge - How do I set "Identify unsaved number" feature?
Last Update date :
2017.04.19
"Identify unsaved number" is a feature that is designed to identify numbers that are not stored in your Contact List and alerts
you when an incoming call may be a nuisance call or spam.
1. From the Home screen, tap Phone.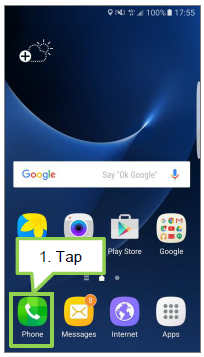 2. Tap More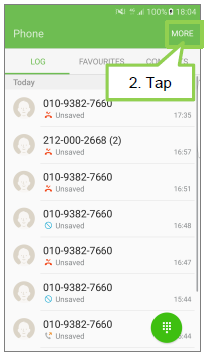 3. Tap Settings.
4. Tap Identify unsaved numbers.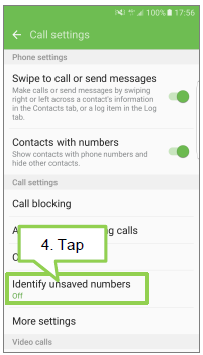 5. Tap the switch to activate it.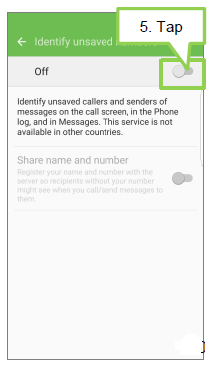 6. Read Privacy Notice and then tap AGREE.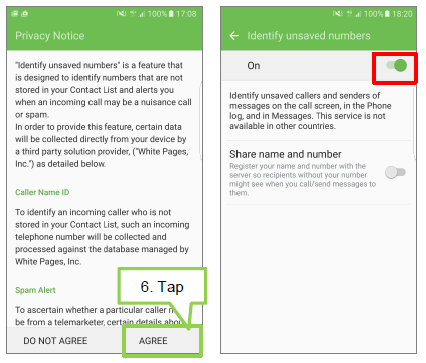 Related Model Information
SM-G930FZDAXSG, SM-G930FZKAXSG, SM-G930FZSAXSG, SM-G935FZDAXSG, SM-G935FZKAXSG, SM-G935FZSAXSG
Contents Satisfaction Survey