Why is it that I cannot capture photos while recording a video in Galaxy S3?
Last Update date :
2017.04.19
There is no fault on the device. The capture of photo while recording of video was disabled because the anti-shake feature is on.
To correct it, you need to disable the anti shake feature. Please make sure that you are in video recording mode.
1. While on the video cam view finder, tap on Settings->Anti Shake-> Off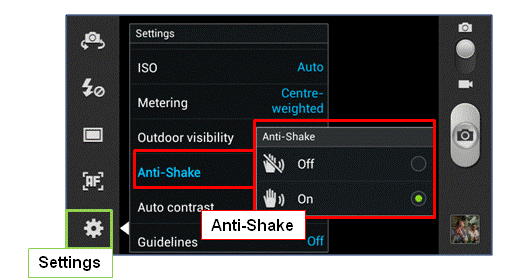 Note: To change the focus points in the screen is another feature which is disabled when the Anti Shake feature is activated.
Related Model Information
GT-I9300MBAXSG
Contents Satisfaction Survey