When I charge my new device with the existing old charger , the device is not charging properly. What should I do for the faulty?
Last Update date :
2017.04.19
First of all, to charge a device or mobile phone, it is recommended to always use the main Samsung-approved charger supplied with the device itself.
Using the old charger of old device may provide less power from the charger to the new device. It may not charge or charging will take longer time.
Note that the different devices have different required charging current and thus it must correpond with the chargers output charging current.
For example: Galaxy S2: 0.7A ; Galaxy S3: 1A ; Galaxy S4: 2A ; Note 2: 2A ; Tab 2 10.1: 2.5 A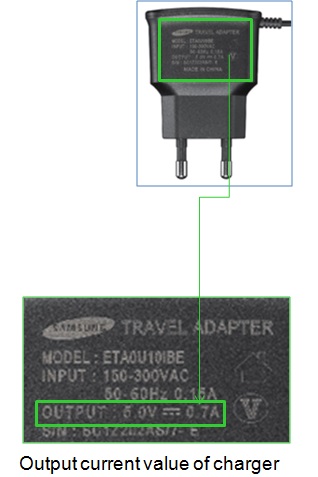 Warning: Unapproved chargers or cables can cause the battery to explode or damage the device. Any damage determined to be caused by using unapproved charges or cables will result to voiding of warranty.
Contents Satisfaction Survey