Galaxy A 2017 - How do I add widgets to the Home screen?
Last Update date :
2017.04.19
If you want to add the Widgets on Home Screen, please follow the steps below
1. Widgets are small apps that launch specific app functions to provide information
and convenient access on your Home screen.
Swipe left or right on the home screen to get to the screen where you want to add the widget.
On the Home screen, tap and hold an empty area, or pinch your fingers together to access
the available options.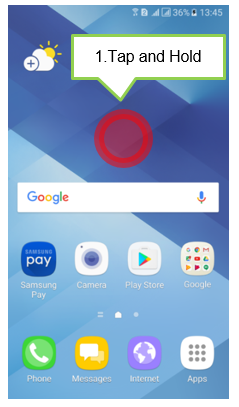 2. Select Widgets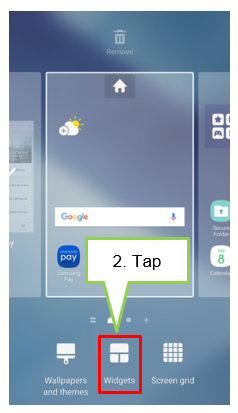 3. Tap and hold a widget you want to add to the home screen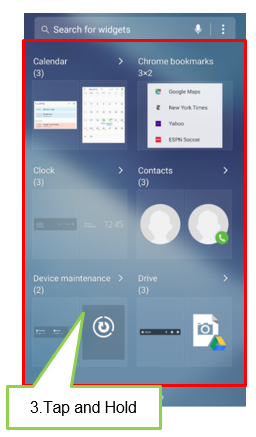 4. Place the widget where you want it to be located on the home screen.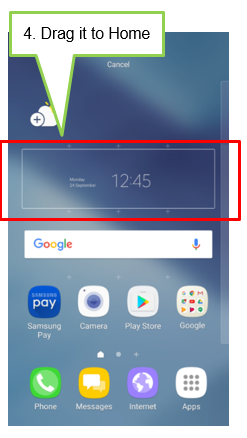 Related Model Information
SM-A320F/DS, SM-A320X, SM-A520F, SM-A520F/DS, SM-A520X, SM-A720F/DS, SM-A720X
Contents Satisfaction Survey