Galaxy Grand Prime + : When trying to sign in MS Office, it does not work. What should I do for this?
Last Update date :
2017.04.19
Samsung is aware of this symptom which may appear on some devices and this symptom
can appear due to incompatibility between MS office and WebView with specific version
installed on your device.
At that time we recommend to update WebView to the latest version through Play store.
Then to sign in MS office will work normally.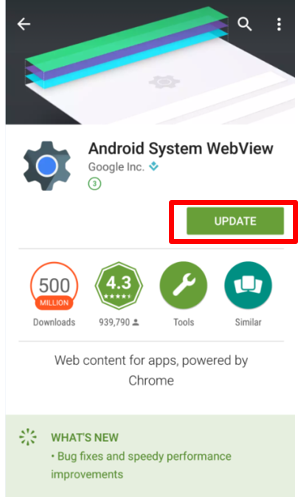 Related Model Information
SM-G532FZDDXSG, SM-G532FZKDXSG, SM-G532FZSDXSG
Contents Satisfaction Survey