Is it okay to directly remove the micro SD card from the Galaxy 3 without switching it off?
Last Update date :
2017.04.19
Ans. The micro SD card can be remove from the Galaxy S3 without switching off the device but you need to follow the procedure below.
First thing to remember is to please ensure that there are no currently running applications to avoid memory corruption, unsaved tasks, and data loss.
The card can be removed by:
1. Tap on Apps icon, select Settings->Storage->Unmount SD card ->OK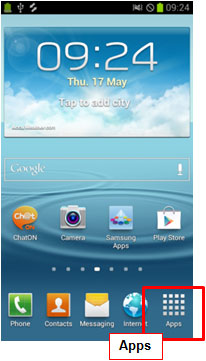 2. Remove the back cover of the Galaxy S3.
3. Push the micro SD card gently until it disengages from the lock of the micro SD card reader.
4. Remove the card and replace back the cover.
Related Model Information
GT-I9300MBAXSG
Contents Satisfaction Survey