How do I sync the S Note files in my Galaxy Note 3 with Evernote account?
Last Update date :
2017.04.19
If you sync your S-Note files with Evernote account, you can access the notes across all of the devices you use.
When creating new S Note file, you can sync with Evernote Account.
Follow the next steps.
1. Run the S Note app.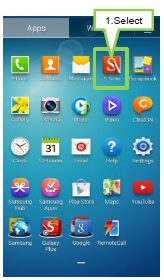 2. Touch the menu key and Select the Settings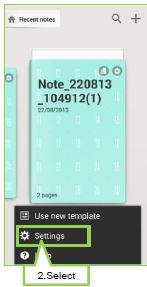 3. Select the Sync Account option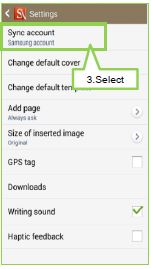 4. Select the Evernote Account for switching your sync server to Evernote
5. After changing sync server to Evernote, check the setting option.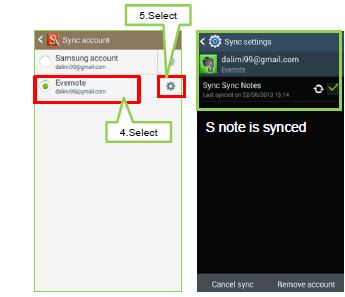 Related Model Information
SM-N9000ZKEXSG, SM-N9005ZKEXSI
Contents Satisfaction Survey