How to share the video via split screen in Group Play of Galaxy S4?
Last Update date :
2017.04.19
To split screen , follow the next step.
1. Select share video.
2. Choose the desired video file, and then select Done.
3. Select Done.
4. Select Split icon on the screen.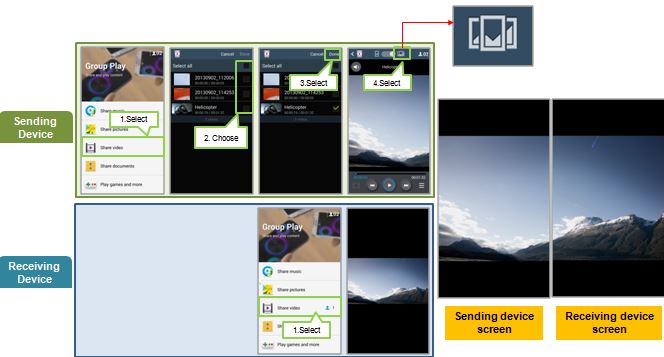 Related Model Information
GT-I9500ZRAXSG
Contents Satisfaction Survey