I don't want My Magazine to display on the Home Screen, how can I deactivate it?
Last Update date :
2017.04.19
If you don't want to display the My Magazine in one panel on Home Screen,
please deactivate the My Magazine.
1. Pinch on the Home screen.
2. Tap Home screen settings
3. Deselect My Magazine.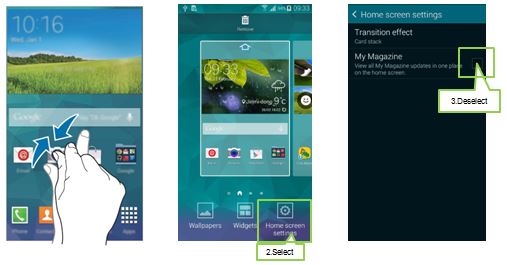 Related Model Information
SM-G900FZBAXSG, SM-G900FZDAXSG, SM-G900FZKAXSG, SM-G900FZKEXSG, SM-G900FZWAXSG
Contents Satisfaction Survey