How do I enable and launch the Multi Window feature on my Samsung Galaxy S5?
Last Update date :
2017.04.19
Follow the steps below on how to activate multiwindow or multiview with Galaxy S5.
Enabling Multi Window
1. From the Home screen on your Galaxy S5 touch Apps.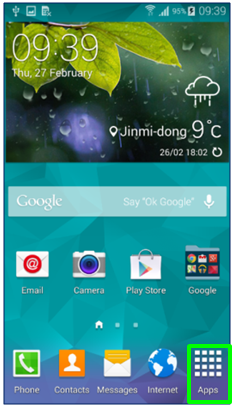 2. Touch Settings.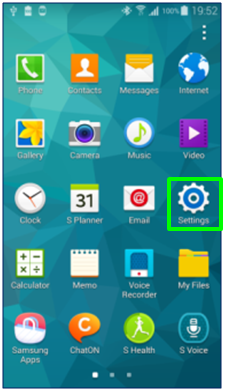 3. Touch Multi Window.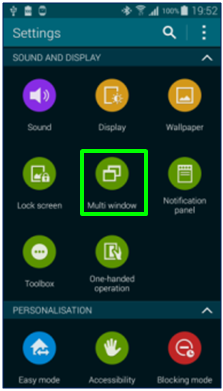 4. Touch the slider to enable Multi Window (if the slider is in the off position).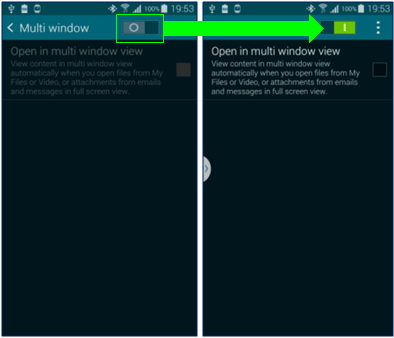 Launching Multi Window
Press and hold the Back key to launch Multi Window.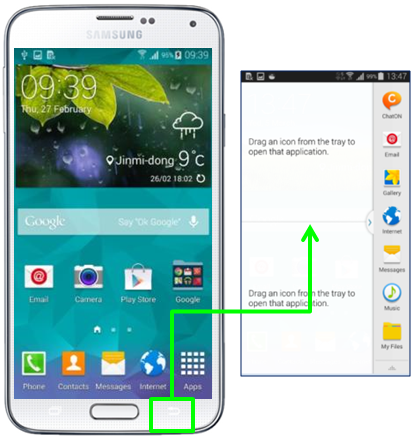 Related Model Information
SM-G900FZBAXSG, SM-G900FZDAXSG, SM-G900FZDEXSG, SM-G900FZKAXSG, SM-G900FZKEXSG, SM-G900FZWAXSG, SM-G900FZWEXSG
Contents Satisfaction Survey