When using the Gallery images to edit in Photo Note of S Note in the Galaxy Note 4, it takes a long time to move or copy after adding strokes to inserted image and editing. What's the problem?
Last Update date :
2017.04.19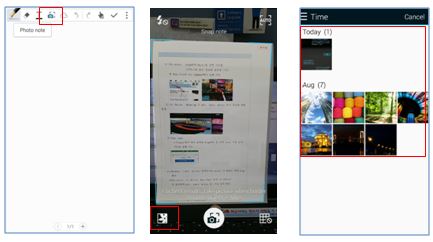 S Note is an application for casual note taking.
(Normally, a typical user can draw approximately 600 ~ 700 strokes on a single page)
Since each stroke is controlled individually by S Note's internal logic
to provide various editable functions, performance degradation might
be occur if there are too many strokes on edited images.
S Note can provide a best performance in 2,000 strokes. For the best
drawing experience, use SketchBook pro or ArtRage which are provided
in Galaxy Gift.
Related Model Information
SM-N910CZKEXSG, SM-N910CZWEXSG
Contents Satisfaction Survey