The line bends when drawing near the edge of the screen of Galaxy Note 2.
Last Update date :
2017.04.19
Commonly , drawing a line towards the edge of Galaxy Note 2 using the S Pen, it appears that the drawing is a curve.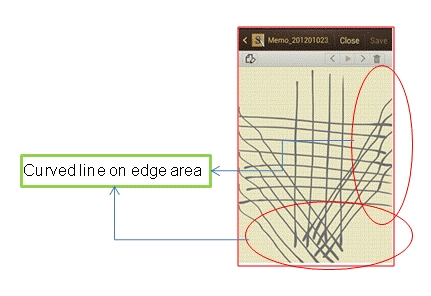 What is the problem?
The device is not faulty. Check the following to minimize the effect.
1st Advise
For best results, keep the S pen perpendicular as much as possible to the touch screen panel and avoid using it at sharp angles.
S Pen optimized fro angle of 25 degrees to the screen.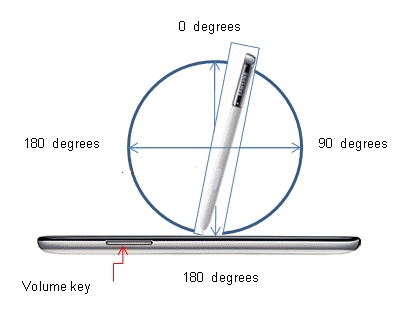 2nd Advise
Please check the "Dominant Hand Setting" in the device. If the user is left handed when writing, ensure that device is set up for left hand use. Same thing should be done for right handed user. To set the Dominant Hand setting, follow the steps below.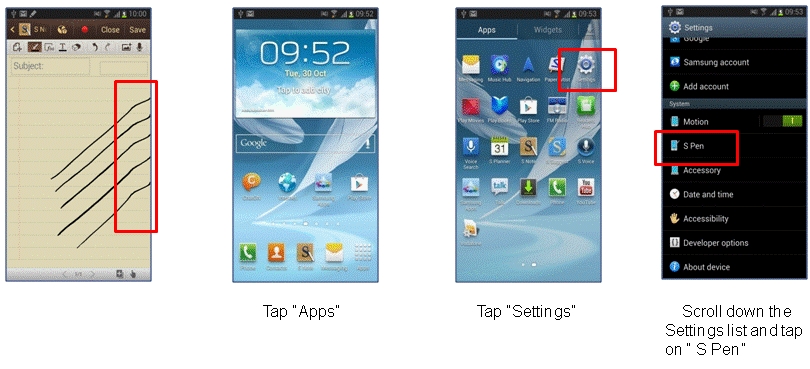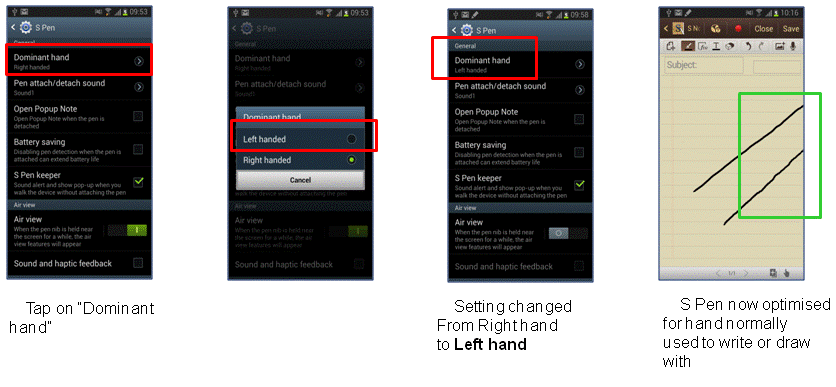 Related Model Information
GT-N7100RWAXSG
Contents Satisfaction Survey