What are the features of the lock screen of Windows 8 operating system?
Last Update date :
2017.04.19
The new lock screen is more than just a pretty face to look at when you're not using your PC. With the new lock
screen view real-time screen, you can real information from selected apps without having to sign in.
To lock your PC, click on your account name and select
Lock
.
To unlock and re-sign in, press Enter on the keyboard and enter your password.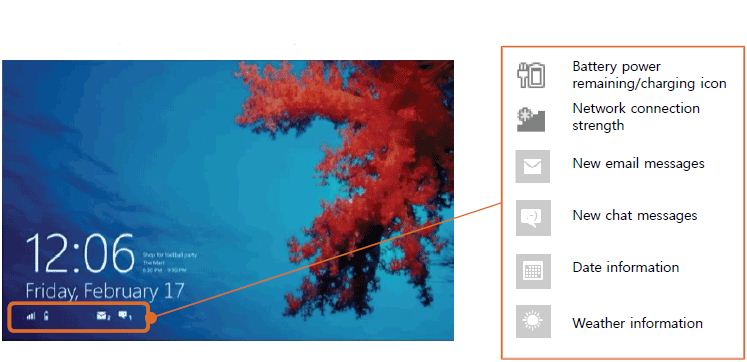 Contents Satisfaction Survey