How do we send the contacts or Internet pages using Wifi Direct?
Last Update date :
2017.04.19
To send something via Wi-Fi direct, follow the steps below :
1. Select the Share via in My files, Gallery or other applications.
2. Select Wi-Fi Direct
3. Select the receiving device (3-1) and select send (3-2)
4. Transmission and sending of file will start.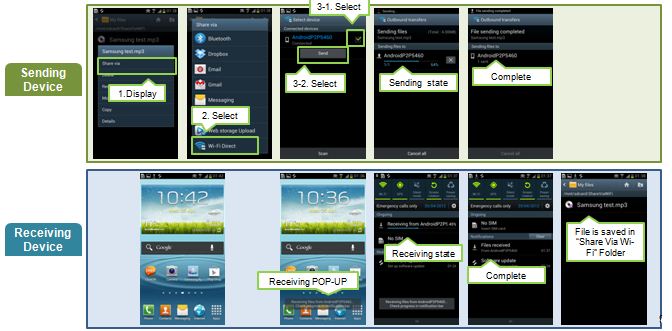 Related Model Information
GT-I9100OIEXSG
Contents Satisfaction Survey