How can I quickly make changes to the Apps menu on my Samsung Galaxy S5?
Last Update date :
2017.04.19
1. From the Home screen touch Apps.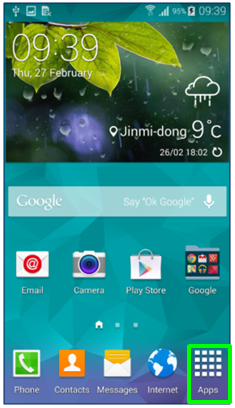 2. Touch and hold the Recent Apps key or touch the More button in the top-right of the screen.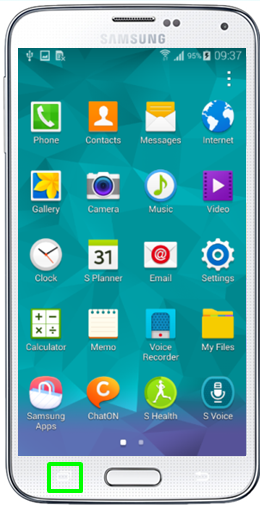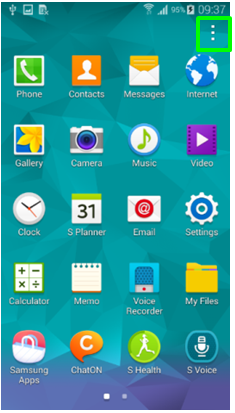 3. Touch an option from the Settings menu to make a change to the Apps menu.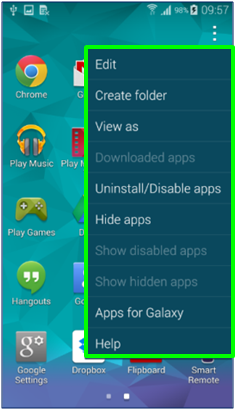 Related Model Information
SM-G900FZBAXSG, SM-G900FZDAXSG, SM-G900FZDEXSG, SM-G900FZKAXSG, SM-G900FZKEXSG, SM-G900FZWAXSG, SM-G900FZWEXSG
Contents Satisfaction Survey