Gear S2 - How to wear correctly?
Last Update date :
2017.04.19
Open the buckle and place the strap around your wrist. Fit the strap to your wrist, insert the pin into an adjustment hole, and then secure the buckle to close it.
Do not bend the strap excessively. Doing so may damage the Gear.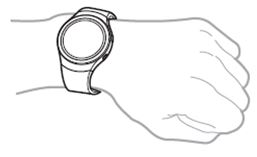 To measure your heart rate more accurately with the Gear, wear the Gear firmly around your lower arm just above the wrist.
When measuring your heart rate, wear the Gear snugly on your arm above your wrist. Do not fasten the Gear too tightly.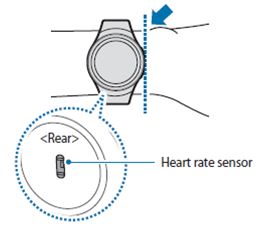 Related Model Information
SM-R7200ZKAXSG, SM-R7200ZWAXSG, SM-R720XZKAXSG, SM-R720XZWAXSG, SM-R732XZKAXSG
Contents Satisfaction Survey