How to remove dirt on the CCD
Last Update date :
2017.04.19
[Overview]

There are so many pixels in image sensor (CCD). Occasionally, Some kind of pixels may not work by damage. Usually we called it as "BAD pixel."
If your camera has BAD pixel, Some image sensors can have a black or white dots (or any specific color) in the specific area frequently.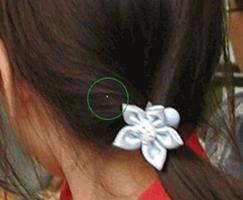 [Solution]
To reduce or remove dirt on your CCD, please check and follow below steps:
1. High ISO setting

• If you set high ISO up, the noise will be occurred

.

In this case, please use the noise removal programs.

• Related software: Neat Image, Helicon Filter etc

2. At Night shooting, if you exposure your camera for a long time,
the hot pixel will be appeared.

• Please use the noise reduction function.

3. Dust On CCD

• Remove the dust on the image sensor through menu in Camera
("Dust Removal" Function.)

• This is Special Function for GX-20 (Samsung DSLR Product)

1) Dust Removal Function

• When the GX-20 is turned on, the image sensor vibrates to remove any dust that might be present. This effectively shakes off even the finest dust that may have rested on the sensor, resulting in flawless and clean pictures.
Contents Satisfaction Survey