How do I change what is the home screen on the main page of my Galaxy S3?
Last Update date :
2017.04.19
The main screen of Galaxy S3 can have many pages. If you want to set one page as the home screen, please follow the steps below.
You can pinch to zoom out the main screen to show the option or just go to Menu->Edit Page. The screen will appear as below.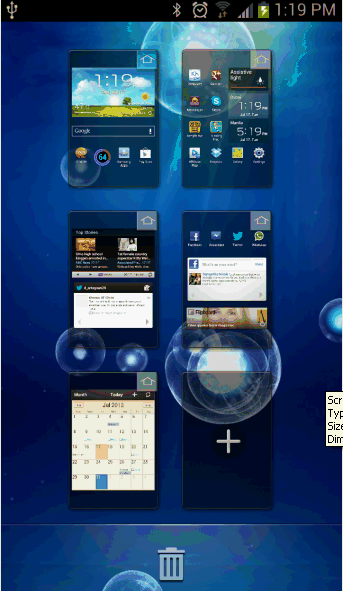 Notice that the 1st one has an enabled

icon. All othes has disabled

icon. To choose another page to be the Home page or homescreen, just tap on the

icon on that page.
After that, everytime you tap on Home key, the page which has an enabled

icon will be the home screen.
Related Model Information
GT-I9300MBAXSG
Contents Satisfaction Survey