How can I disable the messaging notification on my Galaxy S3 because I am now using a different SMS application?
Last Update date :
2017.04.19
Some users does not want to use the default messaging application of Samsung Android device because it automatically converts long SMS to MMS.
Users resort to 3rd party SMS apps like Chomp SMS or Handcent SMS. This 3rd party SMS apps provides their own notification alarm too and thus, there are 2 notification alarm coming on the device due to Messaging app is giving its own notification alarm too.
To disable the Messaging app's alarm and notification, please follow the steps below.
1. From the standby screen, tap Messaging.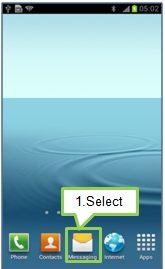 2. Select Menu key.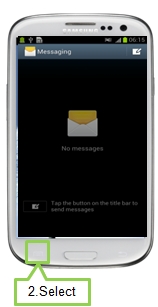 3. Select Settings.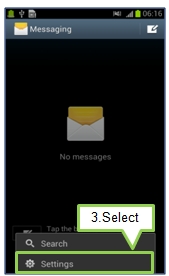 4. Scroll down to Select ringtone, and select.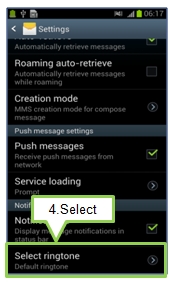 5. Select Silent.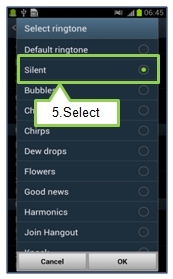 6. Select OK.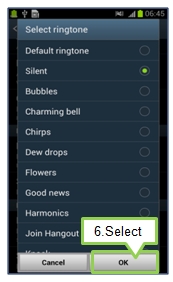 Related Model Information
GT-I9300GRDXSG
Contents Satisfaction Survey