What can we do with Samsung Link application available with Galaxy S3?
Last Update date :
2017.04.19
In Android 4.3 version of the Galaxy S3, the All Share Play was renamed to Samsung Link. It is supported in a Stub icon format.
To use this application, you must sign in to your Samsung account in the device. Register also two or more devices as file servers using the same Samsung Account.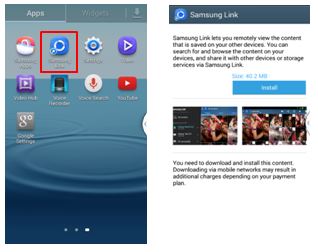 Use this application to play contents saved on various devices over the interet. You can play and send any file on any device to another device or web storage server.

When opening this application, recent contents from all your registered devices will appear.
You can browse and play them.
To start sharing files, select the file and tap theMenu key.
Then, Send to registered devices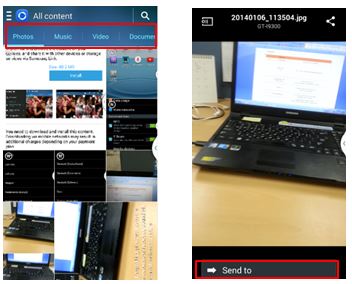 Related Model Information
GT-I9300ZNDXSG
Contents Satisfaction Survey