Galaxy S6/S6 EDGE: While using the Clear View cover, it becomes dirty due to fingerprints or dust, what should I do?
Last Update date :
2017.04.19
The "Clear View" cover for the Galaxy S6 series device has a "Anti Fingerprint" or "AF"
coating process applied to it to help avoid excessive fingerprinting (or dust) on its surface.
However, overtime, slight fingerprints can build up on the cover surface.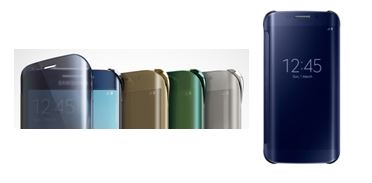 If you wipe the Clear View Cover with a clean and soft cloth, you can remove fingerprints or
dusts easily.
To avoid damaging by scratching while wiping the cover we recommended you use
a smooth soft cloth.
Related Model Information
SM-G920FZBAXSG, SM-G920FZBEXSG, SM-G920FZBUXSG, SM-G920FZDAXSG, SM-G920FZDEXSG, SM-G920FZDUXSG, SM-G920FZDVXSG, SM-G920FZKAXSG, SM-G920FZKEXSG, SM-G920FZKUXSG, SM-G920FZKVXSG, SM-G920FZWAXSG, SM-G920FZWEXSG, SM-G920FZWUXSG, SM-G920FZWVXSG, SM-G925FZDAXSG, SM-G925FZDEXSG, SM-G925FZGEXSG, SM-G925FZGFXSG, SM-G925FZKAXSG, SM-G925FZKEXSG, SM-G925FZKFXSG, SM-G925FZWAXSG, SM-G925FZWEXSG, SM-G925FZWFXSG
Contents Satisfaction Survey