Gear S2 - How to quickly and easily access the messages?
Last Update date :
2017.04.19
There are different notifications that can provide quick and easy to access to the messages saved in the Gear S2.
1. Receive silent alert and raise your wrist.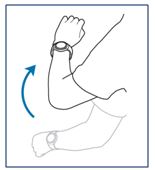 *Gesture: Set the Gear to turn on the screen when you raise your wrist that is wearing the Gear.
2. Check details immediately.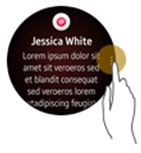 3. Reply

There are 4 response options that provides flexibility in communications.

Related Model Information
SM-R7200ZKAXSG, SM-R7200ZWAXSG, SM-R720XZKAXSG, SM-R720XZWAXSG, SM-R732XZKAXSG
Contents Satisfaction Survey