When trying to play the video content received through message, it do not play on full screen. How can I play it on full screen?
Last Update date :
2017.04.19
In case of the video file received through MMS, video is played within message when you click
the play button.
If you tap the full screen icon on bottom right area, view mode will be changed to full screen
mode.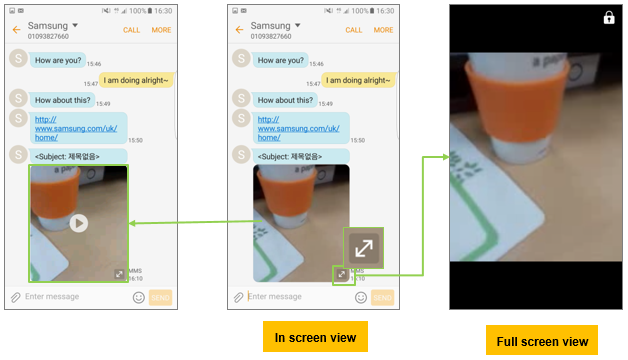 Related Model Information
SM-J320F/DS, SM-J320FN, SM-J320H/DS, SM-J510F/DS, SM-J510FN, SM-J510H/DS, SM-J700H/DS, SM-J700M
Contents Satisfaction Survey