[Windows 8] I want to split my hard disk.
Last Update date :
2017.04.19

Partition and Disk Management.
| | |
| --- | --- |
| | Partition is a unit of a computer's hard disk split into virtual areas. |
It is easy to manage data of hard disks with multiple partitions.

Also, multiple OSs can be installed in such hard disks.
Click the Windows key and the X key simultaneously, or right-click the

left side of the Taskbar to open the Device Manager menu.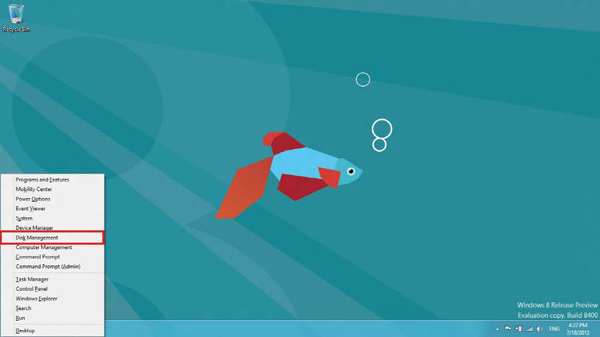 | | |
| --- | --- |
| | In the Management options, choose Disk Management. |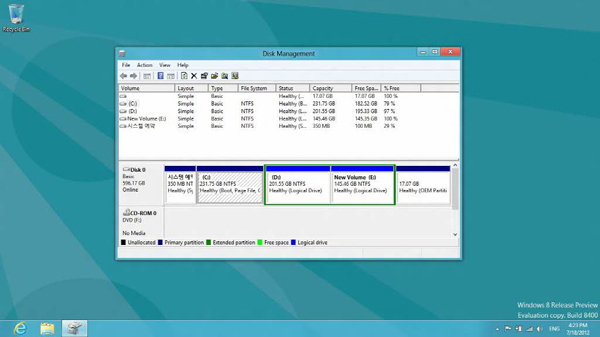 Assign Partitions using the Disk Management
| | |
| --- | --- |
| | Right-click the drive to split and reduce the volume. |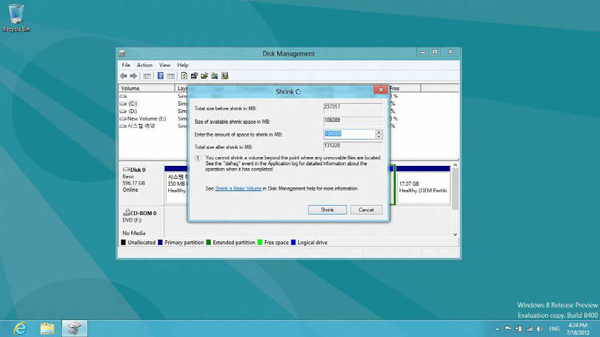 | | |
| --- | --- |
| | Right-click the unpartitioned portion to create a new simple volume. |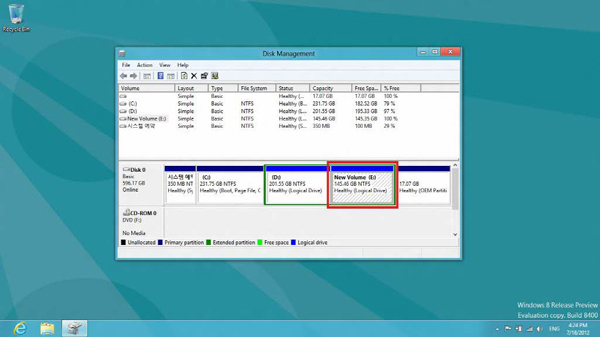 See below the items that can be changed using the New Simple Volume Wizard

Volume label

Allocation unit size

File system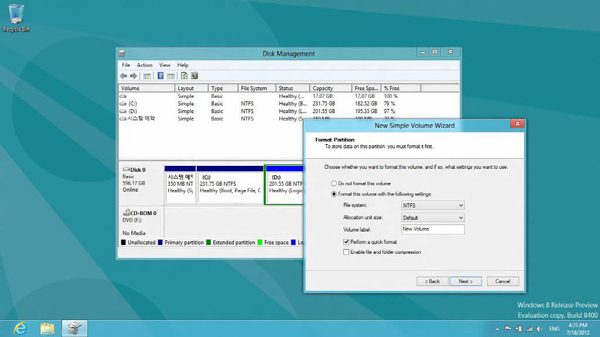 Contents Satisfaction Survey